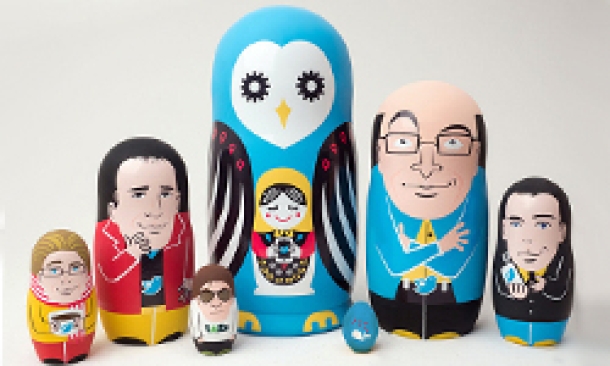 Nesting Twitter: A Startup Story In Nesting Dolls
A set of Matryoshka Dolls that tells the story of Twitter's growth by nesting its founders inside one another.
Nesting Twitter is a collectible set of hand-crafted, wooden Matryoshka Dolls that encapsulates Twitter's founding and evolution through its founders and CEOs, each one nested inside the others. Designed by me, in collaboration with San Francisco based The Department of Reckless Abandon (DoRA), a transient creative collective committed to inciting works of irreverence, with the set includes an outermost doll that represents the Twitter community, in a modernist re-interpretation of the classic Russian nesting doll.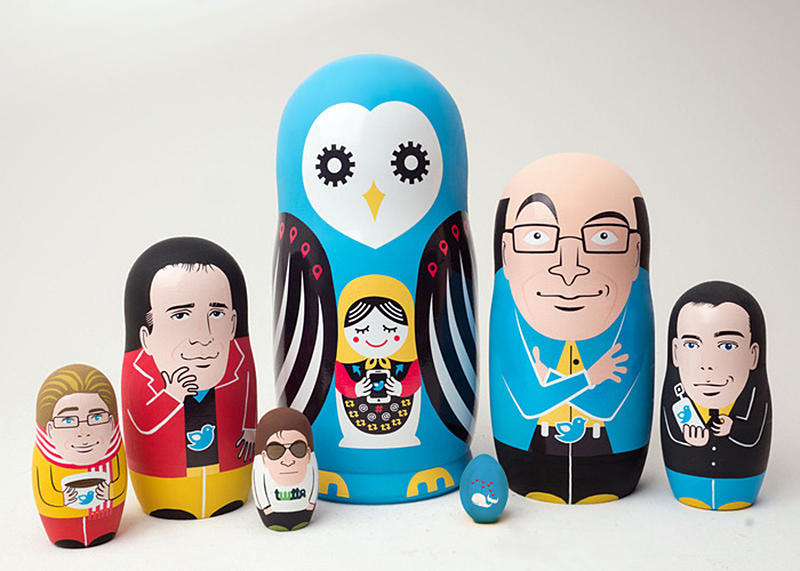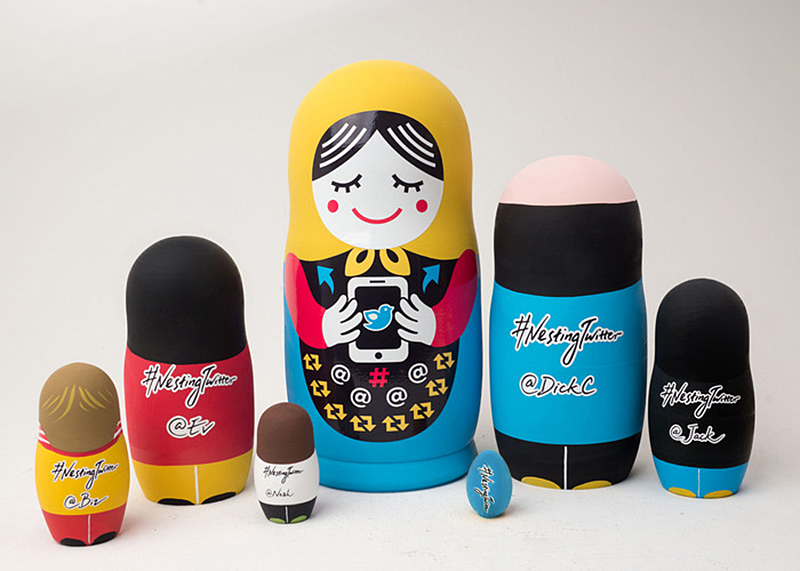 This project is a limited to a maximum 150 sets of dolls and 10 sets of original artworks of the front and back dolls, and was successfully funded via Kickstarter on March 25, 2014.
This set is a celebration of how Twitter has impacted the world through the collective involvement of its users, and the blood, sweat and tears of the team behind it. Nesting Twitter is ultimately a tribute to teams of creators everywhere who do the hard work of bringing world-changing ideas into existence.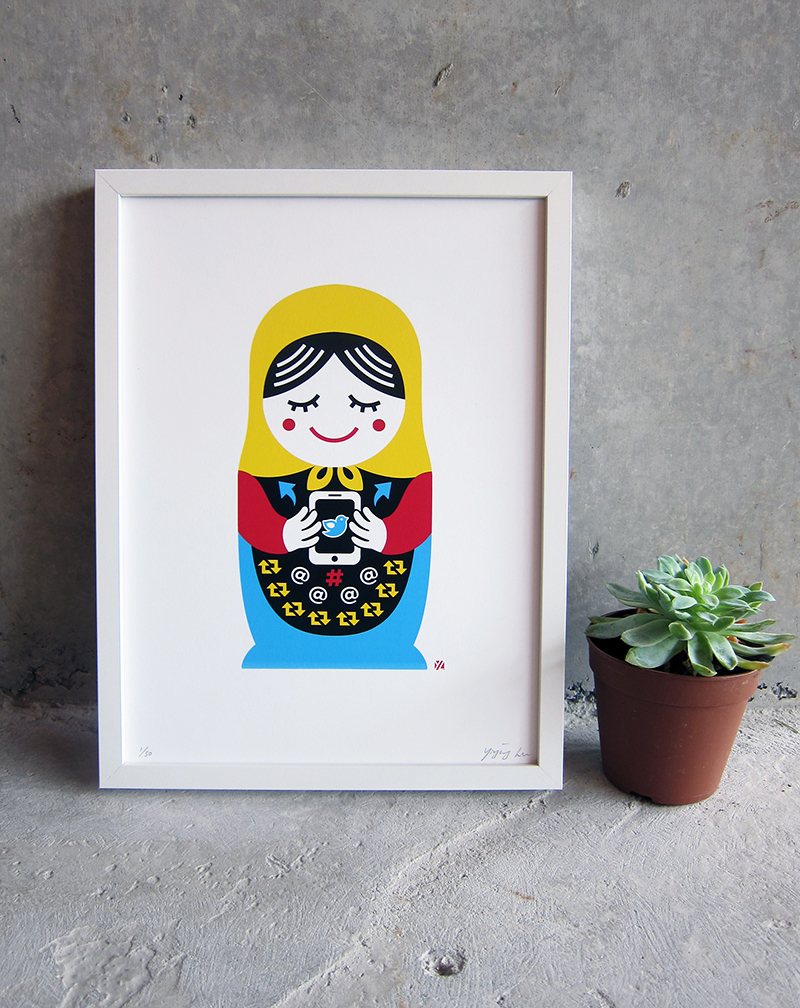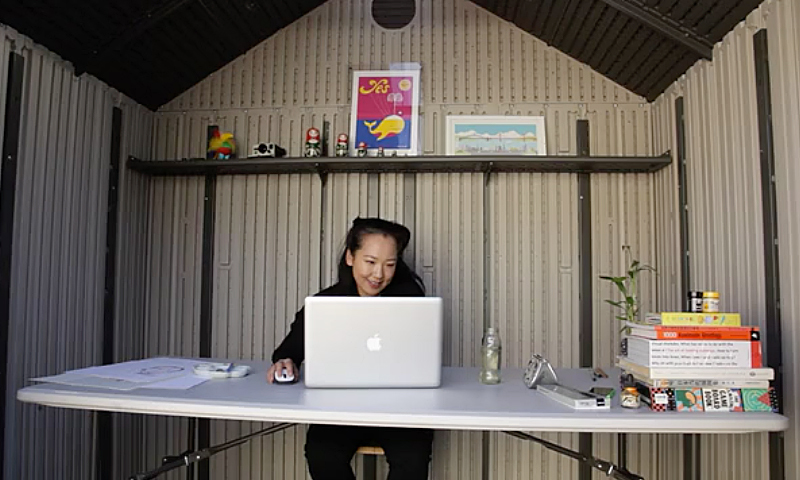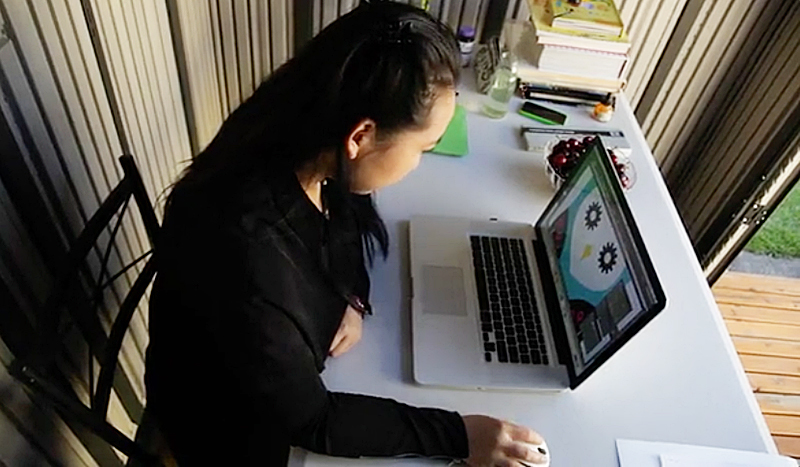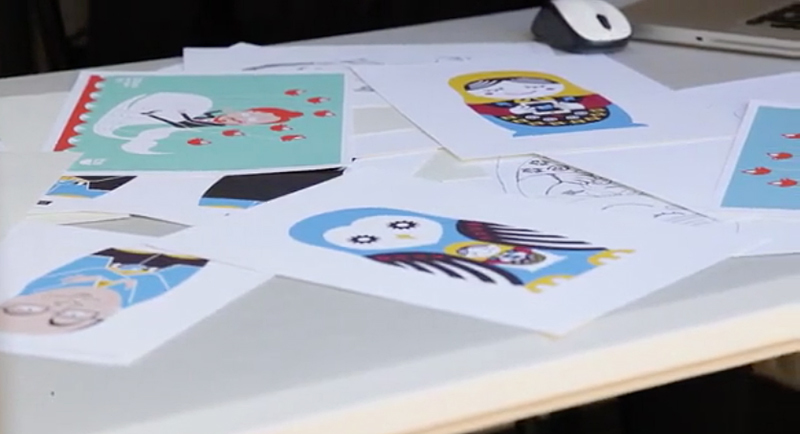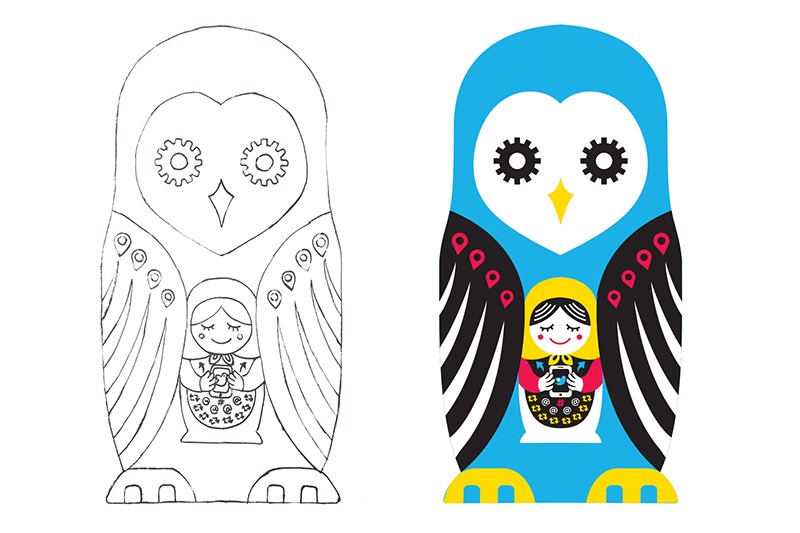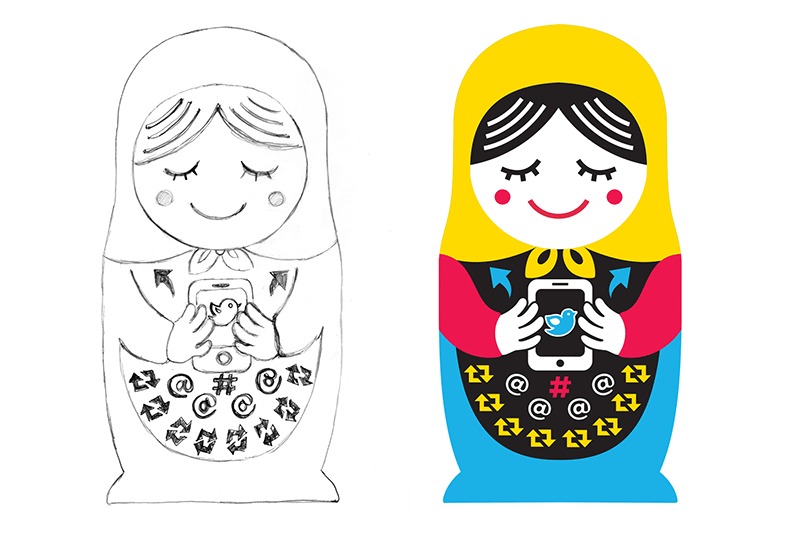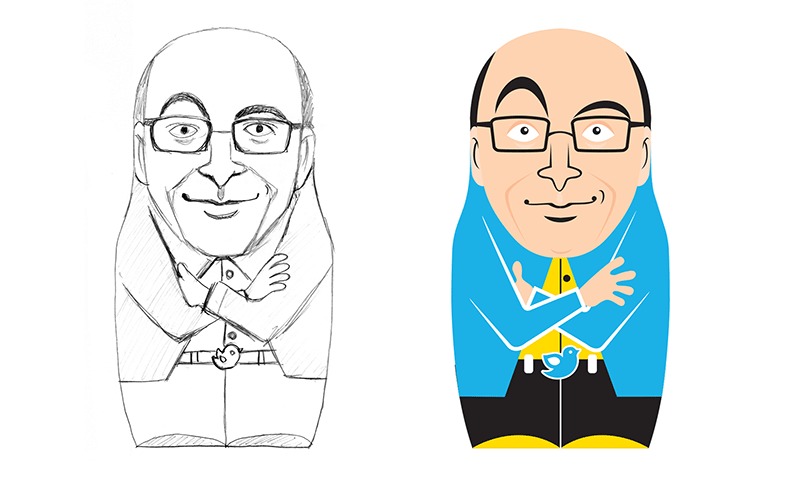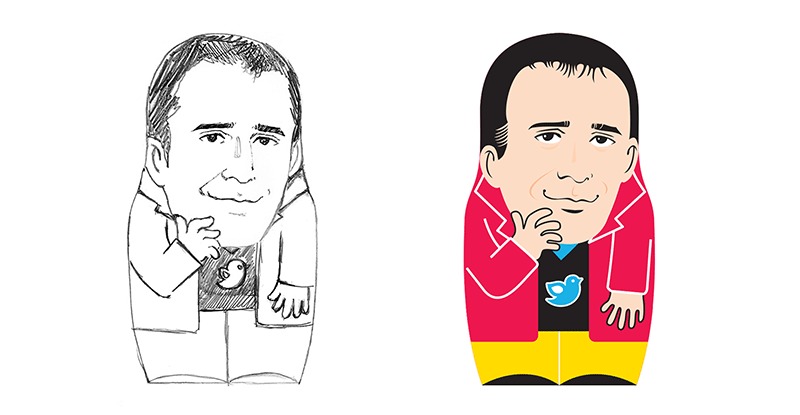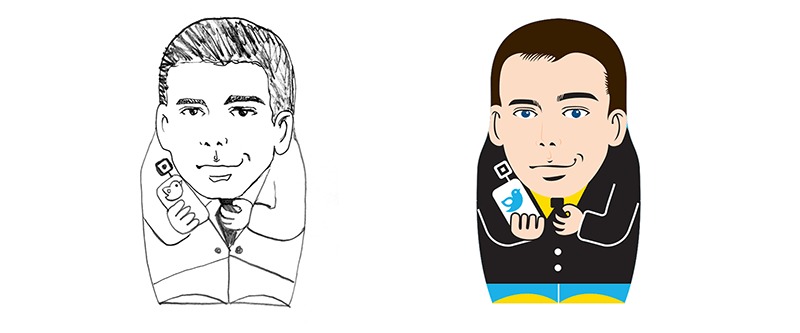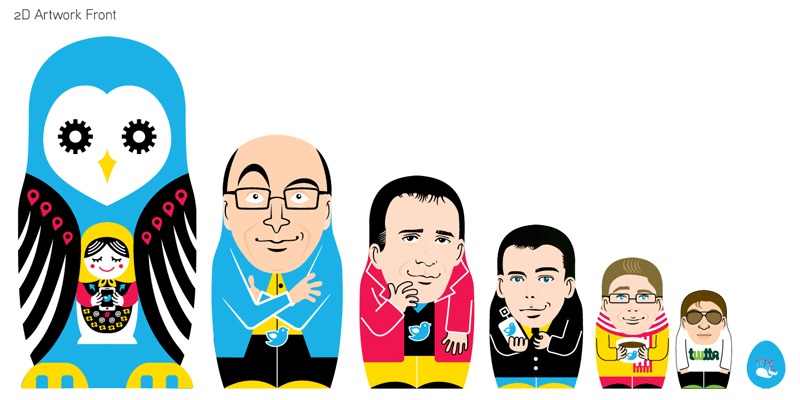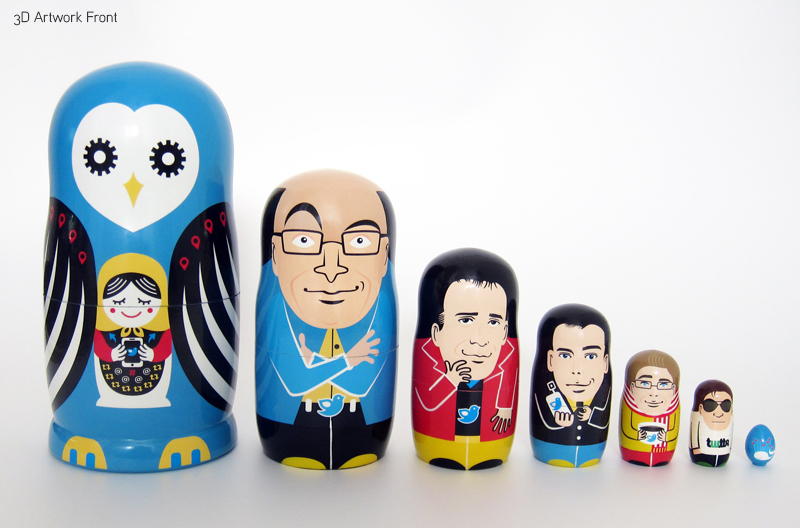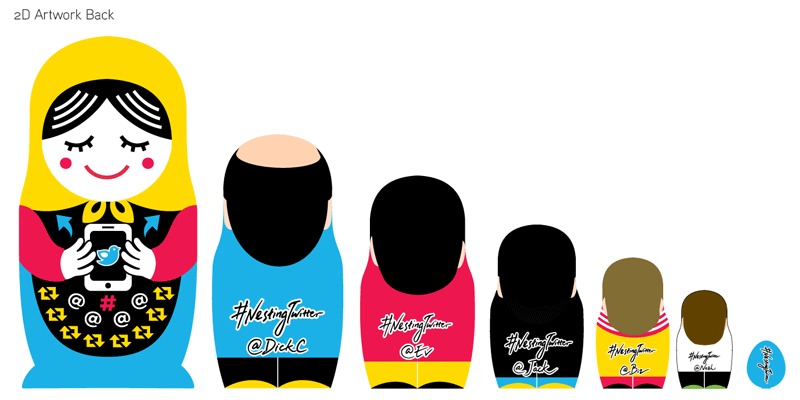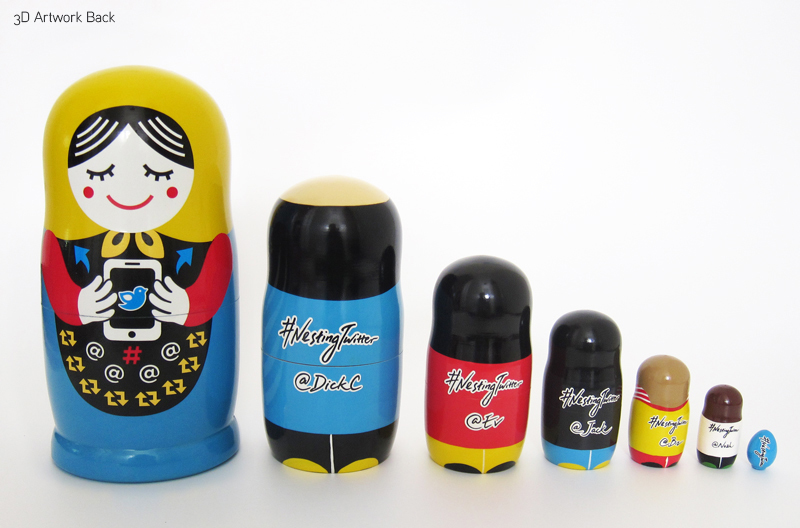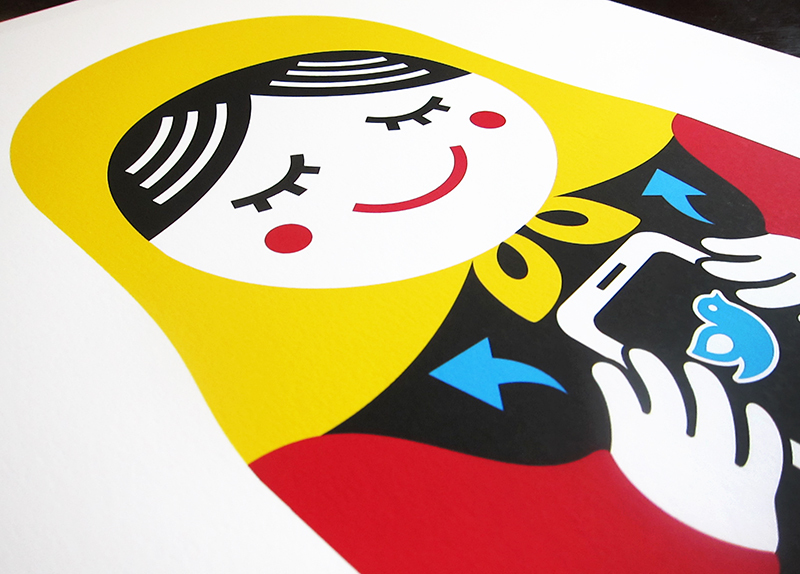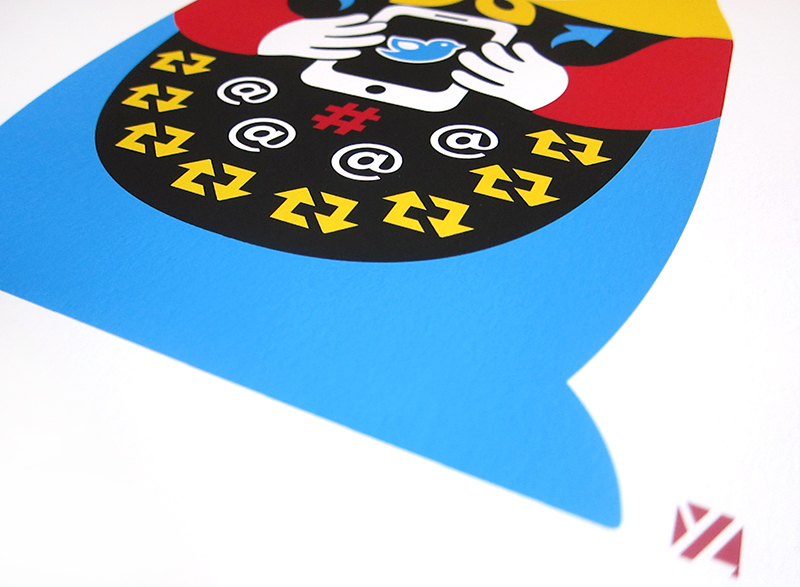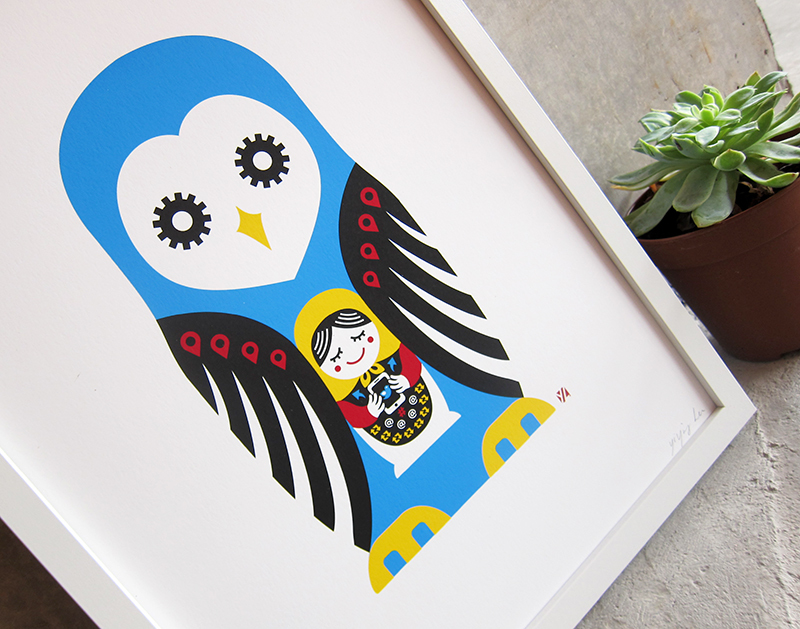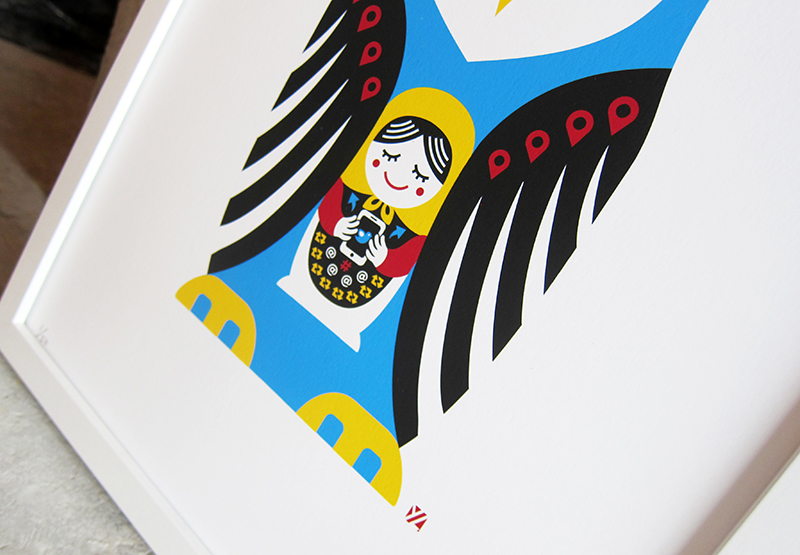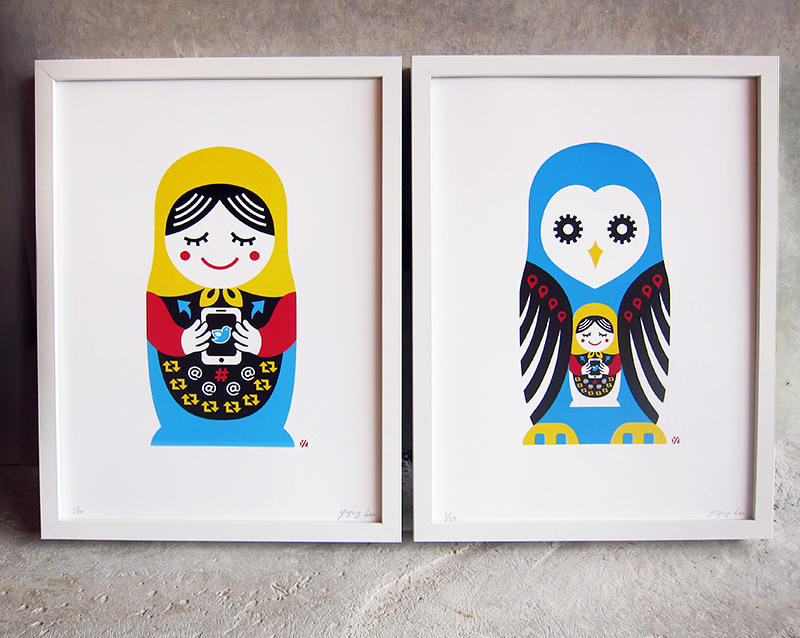 Twitter, the company, is in no way affiliated with this work of art, and we do not imply any endorsement or sponsorship on their part.
© Copyright 2014-2015 Yiying Lu. Contact Yiying
Images on this website are copyrighted & may not be reproduced in any form without my explicit written permission. Thanks.