Grumpy Cat​ Art for Mashable
---
Grumpy Cat​ on the Wrecking Ball Art for Mashable at SXSW 2014
Impromptu art created live at Mashable House during SXSW 2014 Interactive on March 10th. ​Inspired by the presence of the ​actual Grumpy Cat​ ​and​ ​Wrecking Ball.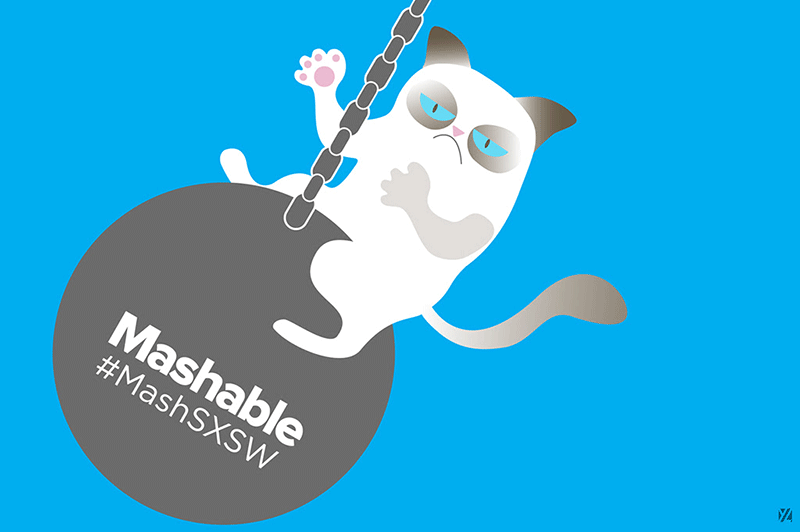 Grumpy Cat in the Mashable House at South by Southwest. She says… "go away…" (Image: Erich Schlegel/Associated Press)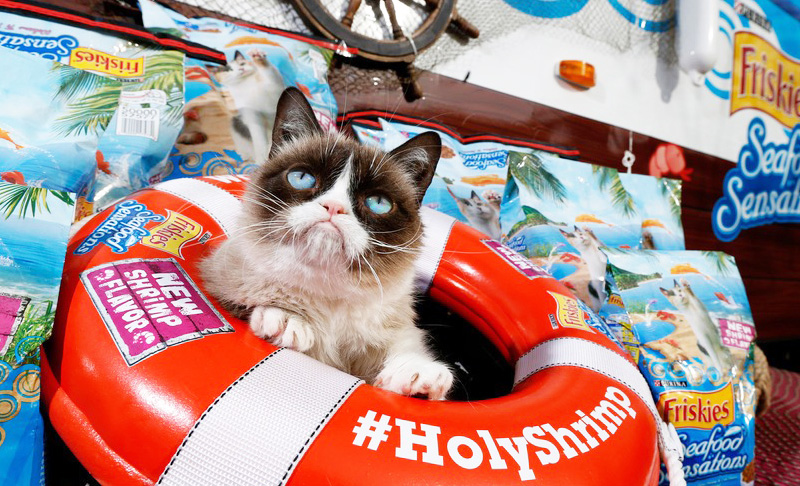 Swinging from a wrecking ball at the Mashable House. (Image: Mashable, Nina Frazier-Hansen)

And below is the GIF version of the art… We gotta to have a GIF for one of these things…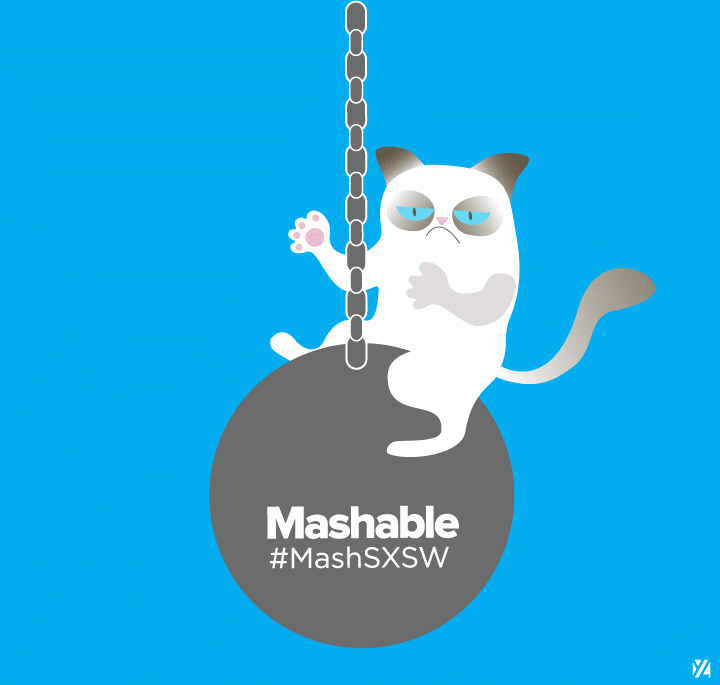 Press Story:
Mashable: Grumpy Cat Rides a Wrecking Ball in Yiying Lu's SXSW Illustration:
http://mashable.com/2014/03/19/yiying-lu-sxsw/
See Also:

© Copyright 2014 Yiying Lu.  Contact Yiying
Images on this website are copyrighted & may not be reproduced in any form without my explicit written permission. Thanks.