Big Bag Art for 2012 SXSW Interactive Festival
---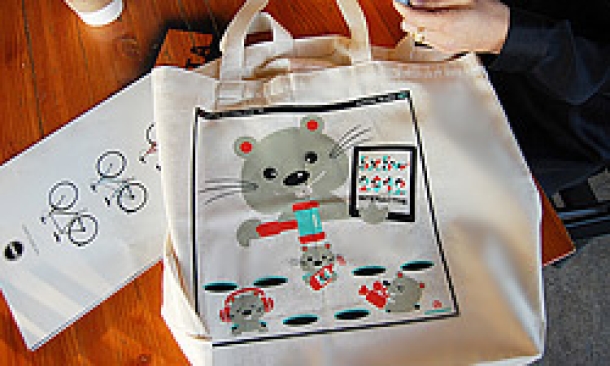 Big Bag Art for 2012 SXSW Interactive Festival
Illustration for the #1 accessory at SXSW:  The Big Interactive Bag, which everyone carrying to transport conference materials, extra shoes and water during 2012 South by South West event.
The Fun part:  since this bag is designed for the "interactive" session, I've been thinking – what if the elements of the big bag art also becomes interactive in the Real Life?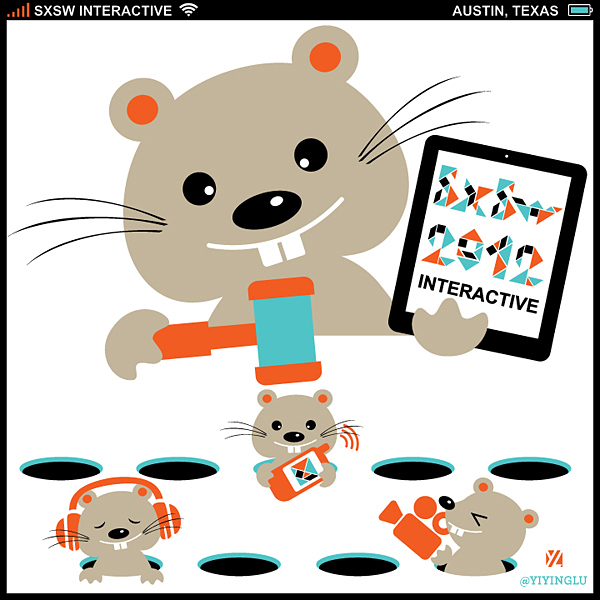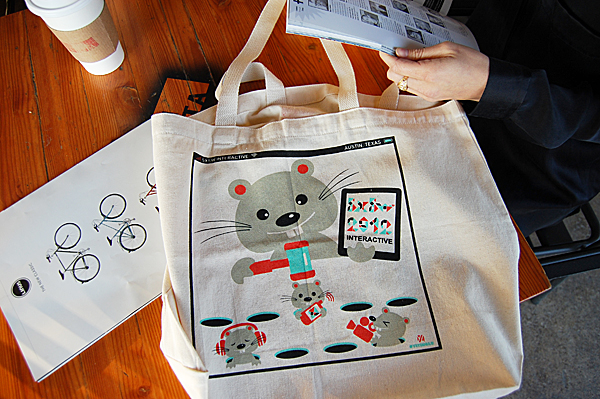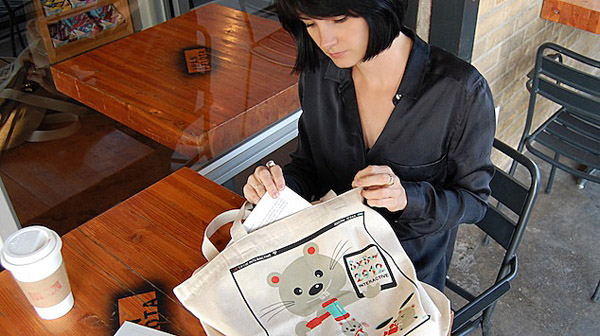 Photo courtesy: Shawn O'Keefe (shot at Juan Pelota Cafe).  Modeling courtesy of Morgan Catalina.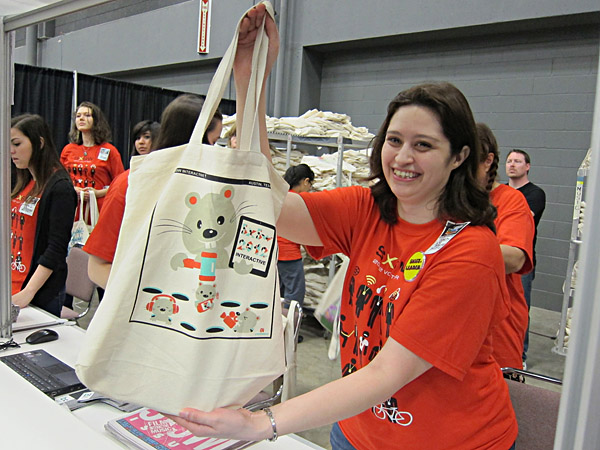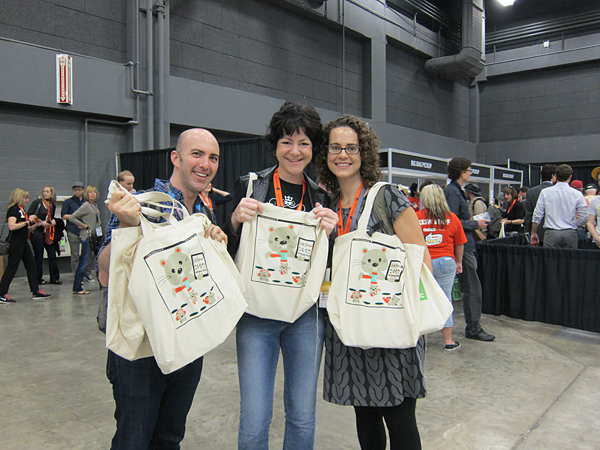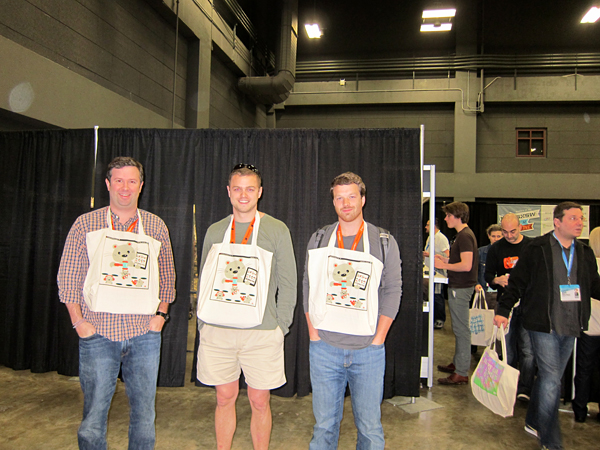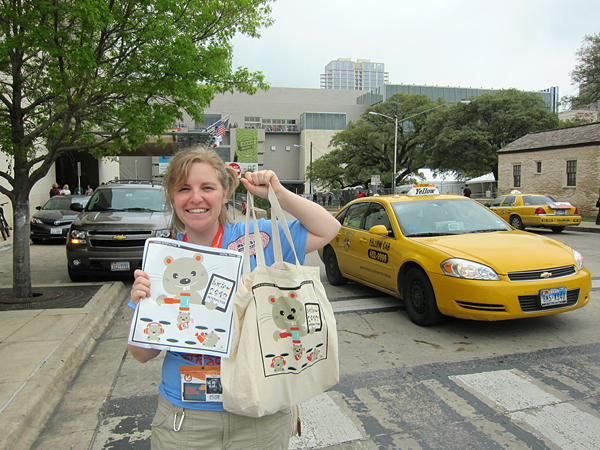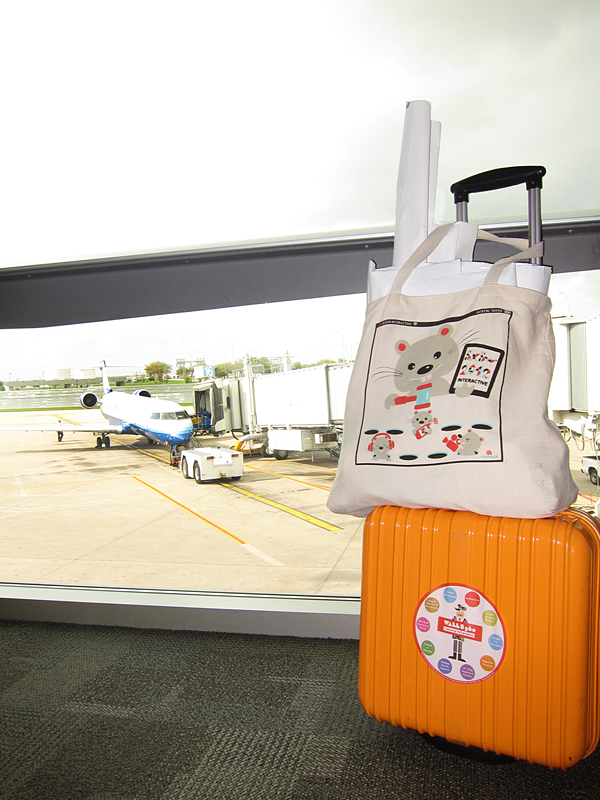 Interactive "SXSW 2012" Tangram Letters in the real world during the event: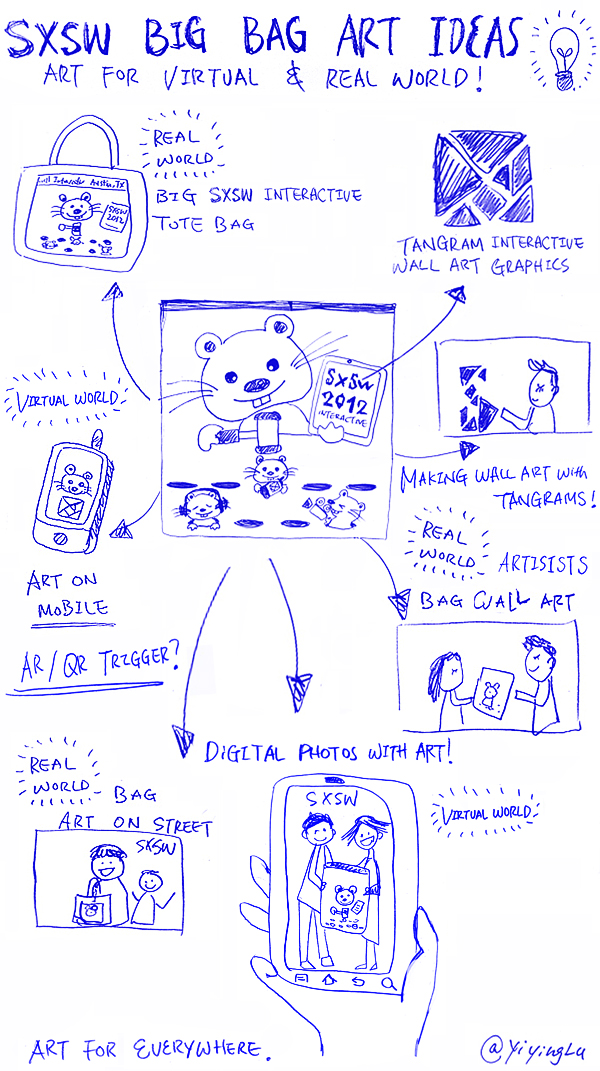 Read More:
Austinist: Unveiled Yiying Lu's 2012 SXSW Interactive Big Bag Design

© Copyright 2012 Yiying Lu. Contact Yiying
Images on this website are copyrighted & may not be reproduced in any form without my explicit written permission. Thanks.