Big Bag Art for 2012 SXSW Interactive Festival
---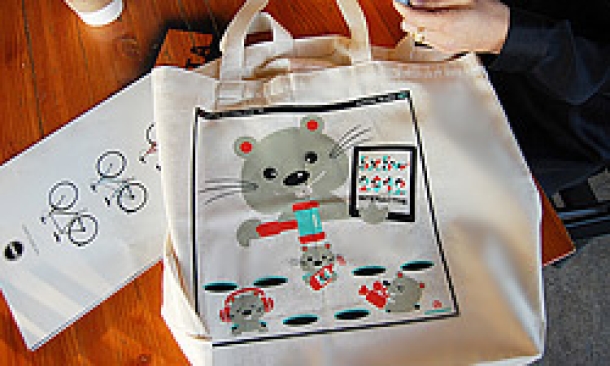 Big Bag Art for 2012 SXSW Interactive Festival
Illustration for the #1 accessory at SXSW:  The Big Interactive Bag, which everyone carrying to transport conference materials, extra shoes and water during 2012 South by South West event.
The Fun part:  since this bag is designed for the "interactive" session, I've been thinking – what if the elements of the big bag art also becomes interactive in the Real Life?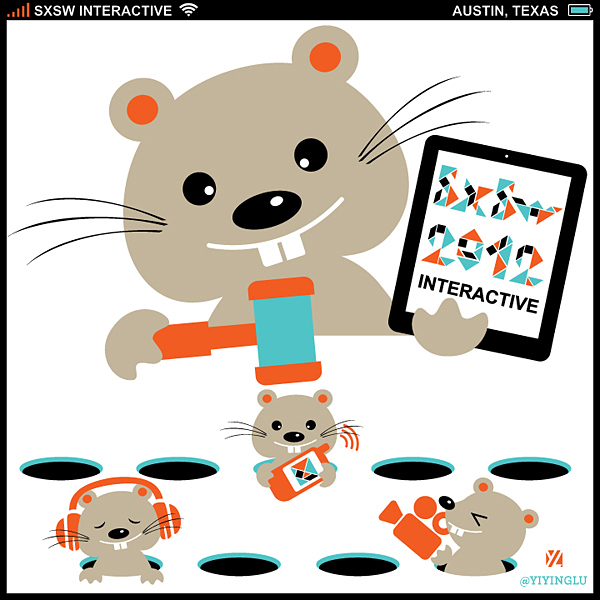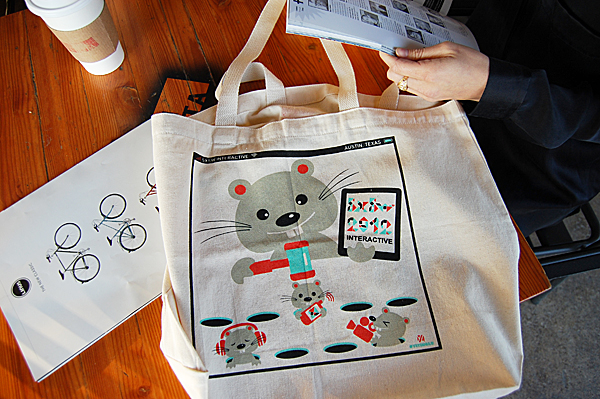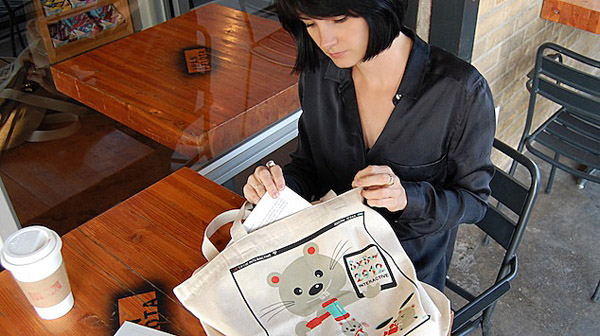 Photo courtesy: Shawn O'Keefe (shot at Juan Pelota Cafe).  Modeling courtesy of Morgan Catalina.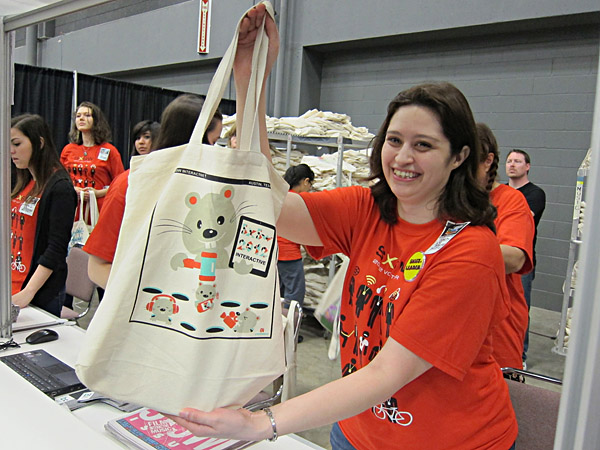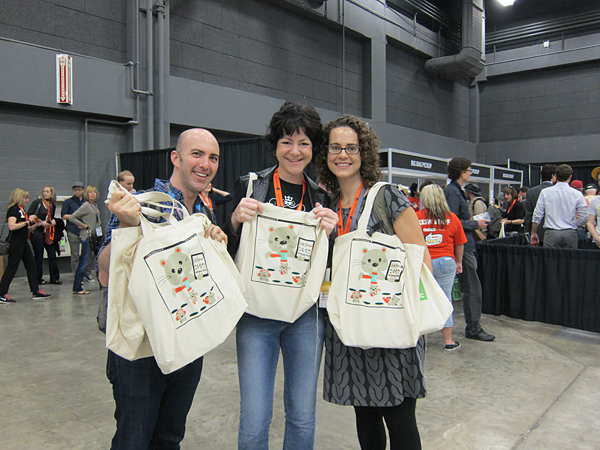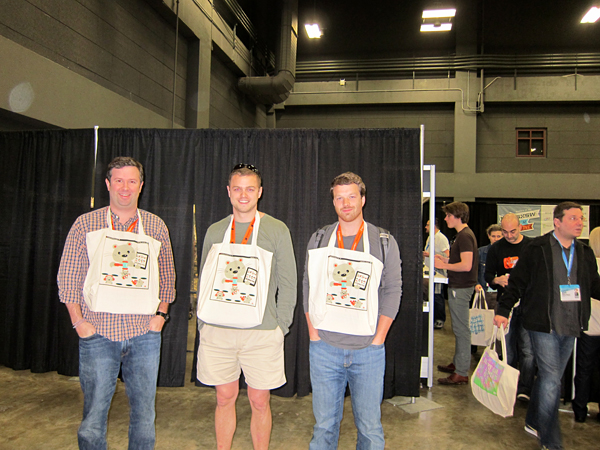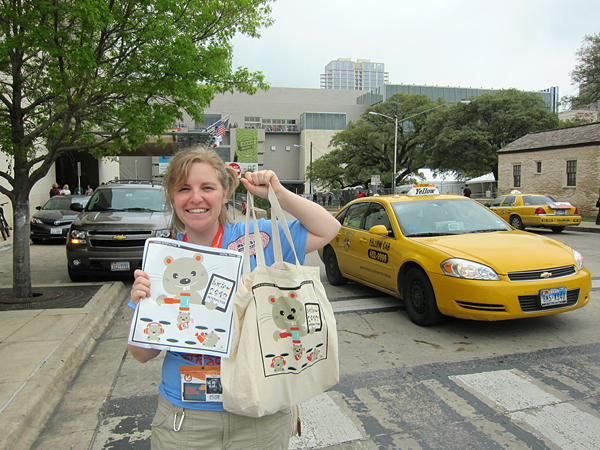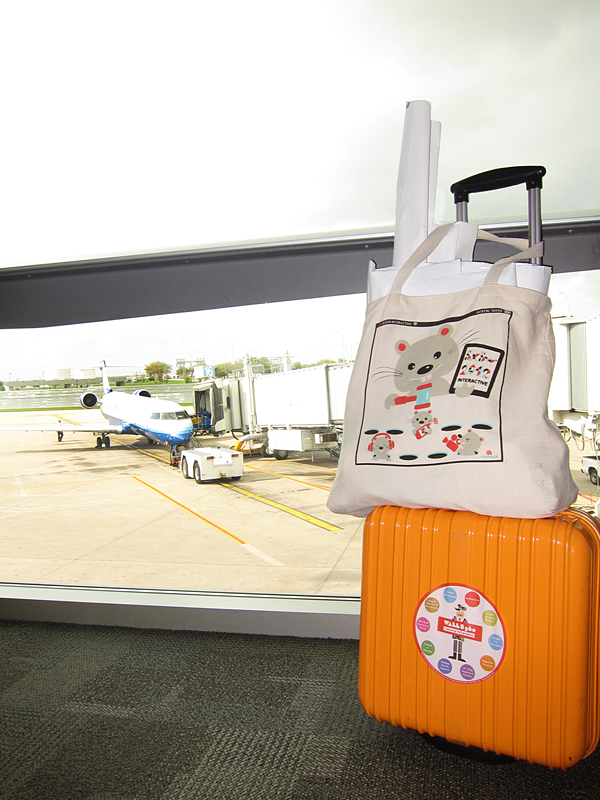 "SXSW 2012" Tangram Letters on the original art work.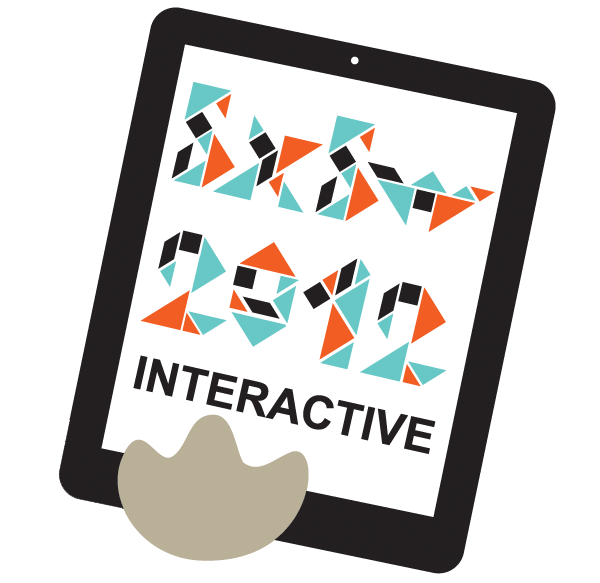 Interactive "SXSW 2012" Tangram Letters in the real world during the event: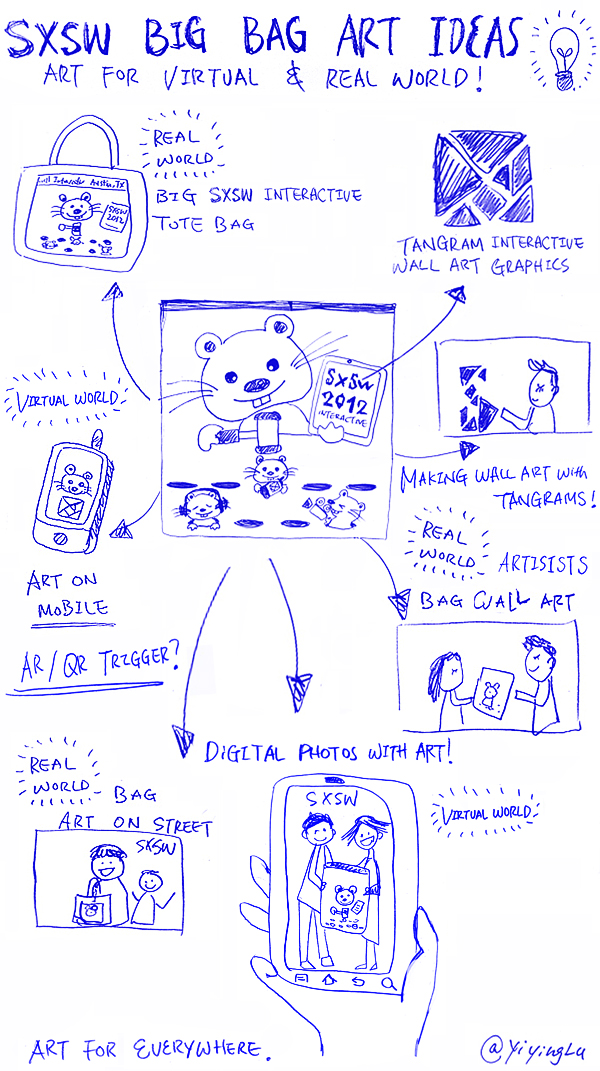 Read More:
SXSW 2012: Sneak Peek:  SXSW Interactive Big Bag by Yiying Lu
Austinist: Unveiled Yiying Lu's 2012 SXSW Interactive Big Bag Design
Statesman.com: What's in the SXSWi swag bag? (2012 edition)
ePromos Promotional Products: A Look Inside The 2012 SXSW Swag Bags
Statesman.com: 10 conversation-starters for SXSW Interactive
Meets Obsession: Twitter 'Fail Whale' Illustrator Tapped to Design Official SXSW Interactive Accessory

© Copyright 2012 Yiying Lu. Contact Yiying
Images on this website are copyrighted & may not be reproduced in any form without my explicit written permission. Thanks.