Twitter IPO Hippo
New art piece to commemorate Twitter's initial public offering: the 'IPO Hippo' – name suggested by Jeff Elder.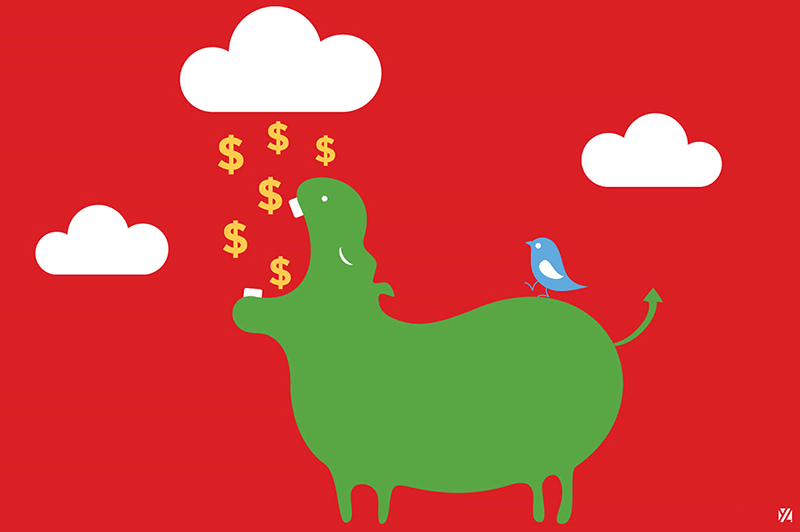 See also:
Press Stories:
MacWorld | Techhive: Twitter's 'fail whale' artist follows up with 'IPO hippo'
http://www.techhive.com/article/2061299/twitters-fail-whale-artist-follows-up-with-ipo-hippo.html
Social News Daily: Twitter Fail Whale, Meet Your Successful Sibling 'IPO Hippo'
http://socialnewsdaily.com/19002/twitter-fail-whale-meet-your-successful-sibling-ipo-hippo-photo

© Copyright 2014 Yiying Lu.  Contact Yiying
Images on this website are copyrighted & may not be reproduced in any form without my explicit written permission. Thanks.