Shorty Awards Mascot & Branding Expansion
---
Shorty Awards Mascot & Branding Expansion: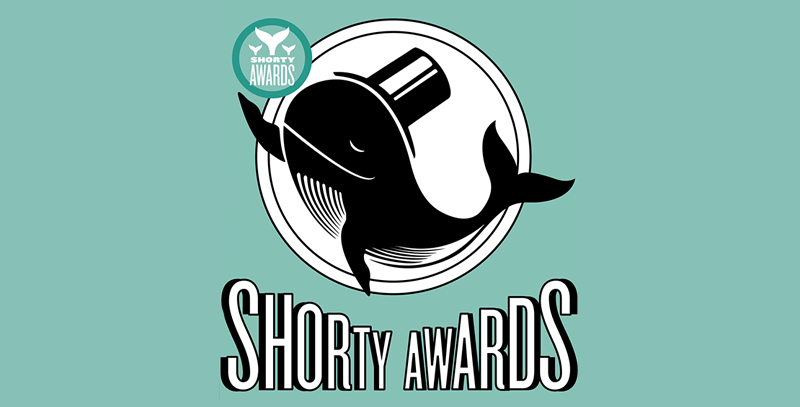 After designing the artwork "Lifting a Dreamer" which later was adopted as the Twitter Fail Whale, I visited America in 2009 for the first time in my life to receive the inaugural Shorty Award in Design. There I met Aaron Taylor-Waldman, the designer of the Shorty Awards' logo. I was stoked to learn from Aaron that the Shorty logo was actually inspired by my whale.
5 years later in 2013, I decided to make a new whale inspired by Aaron's Shorty logo design – those whale tails in the Shorty Awards logo. I thought about revealing the face of the whales behind those tails, in cerebration for Shorty Awards' 5th Anniversary as well as the growth of the Shorty whale family amongst social media globally.
The TopHat Whale, a cousin of the "Lifting a Dreamer", made his first appearance at the Shorty Awards on April 8, 2013.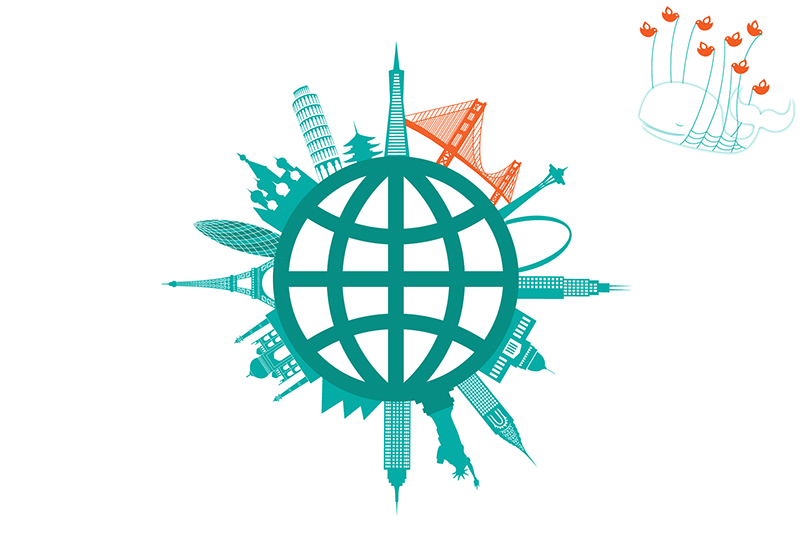 The TopHat Whale was was also licensed for the 2014 Shorty Award ceremony program cover art and promotional materials.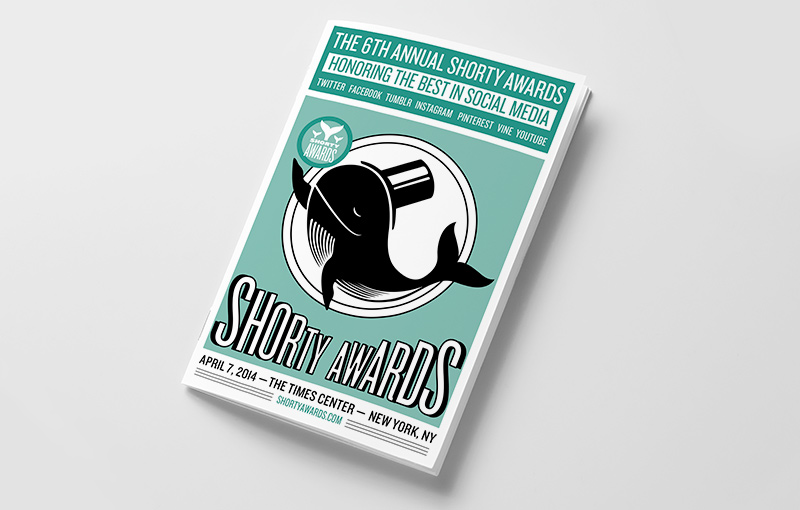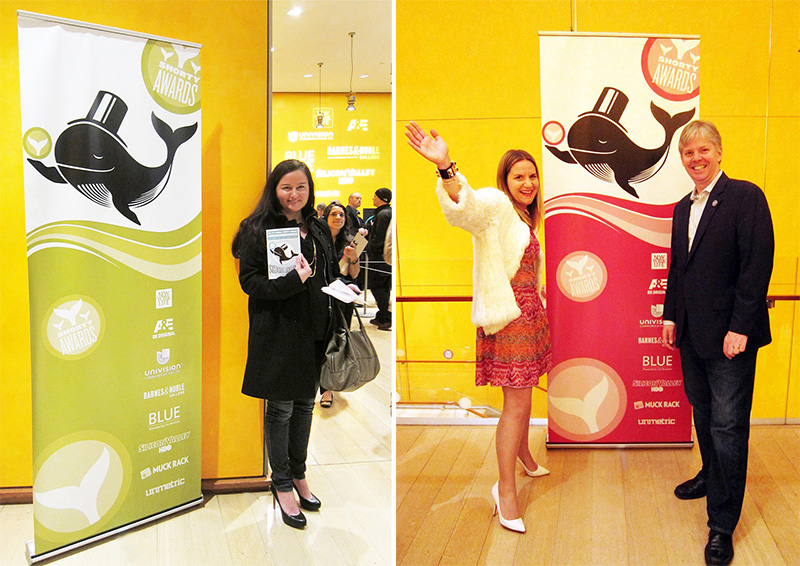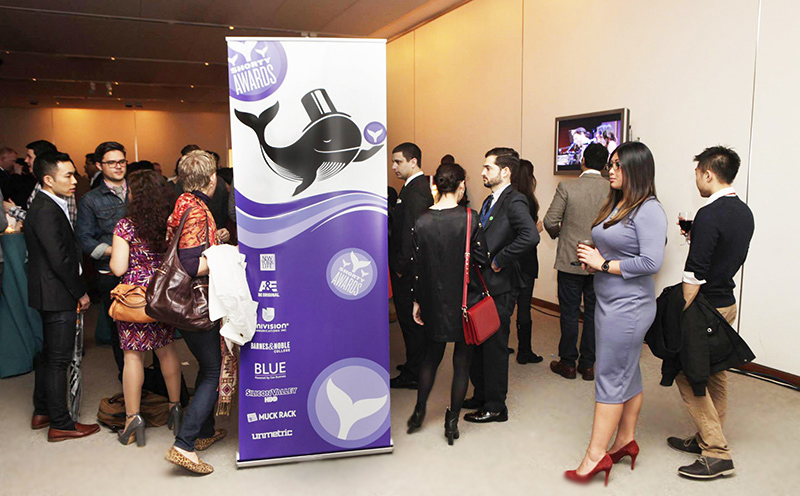 This year, I have worked with the Shorty Awards team to revive their existing branding and create marketing collaterals for the awards. In cerebration for Shorty Awards' 6th Anniversary and its expansion of awards categories, we extended the main color Turquoise with additional 5 color palettes.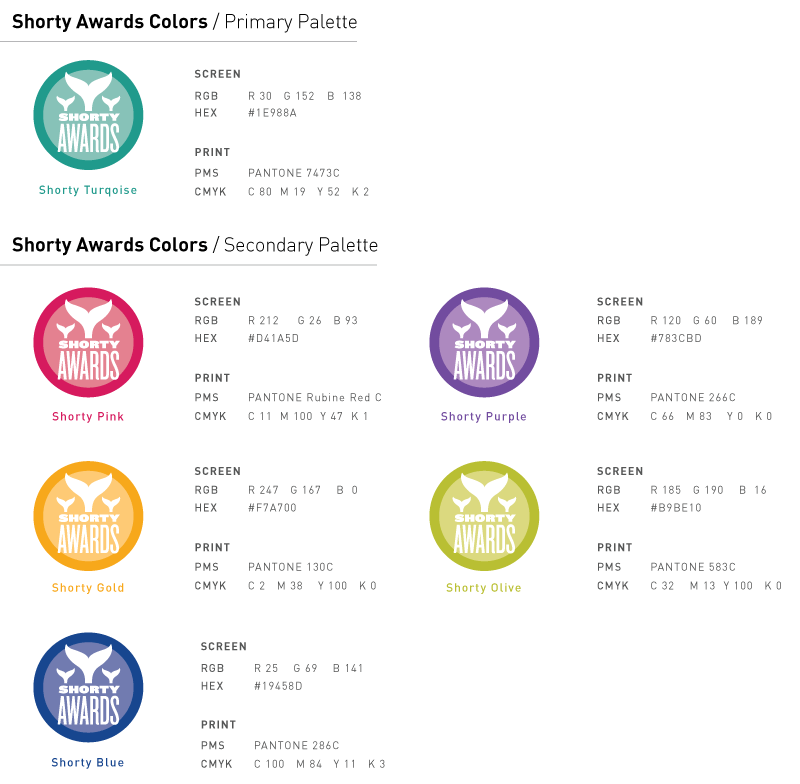 Colorful Shorty Awards badges in situation at the awards ceremony venue: The Times Center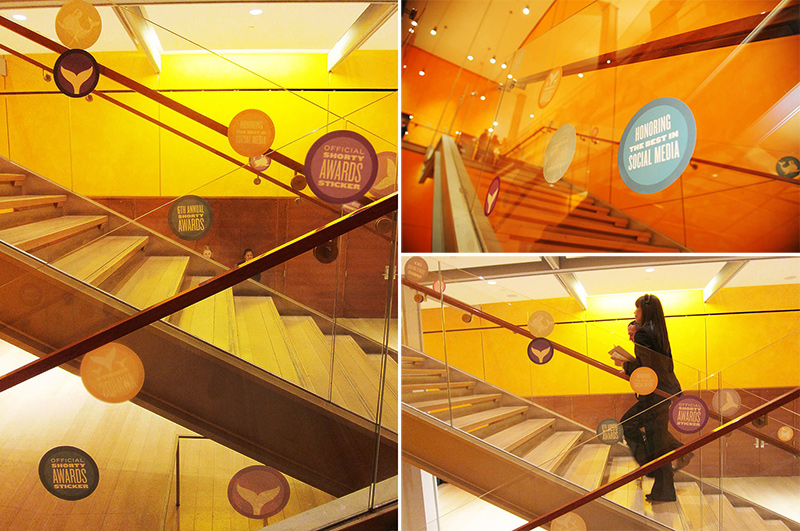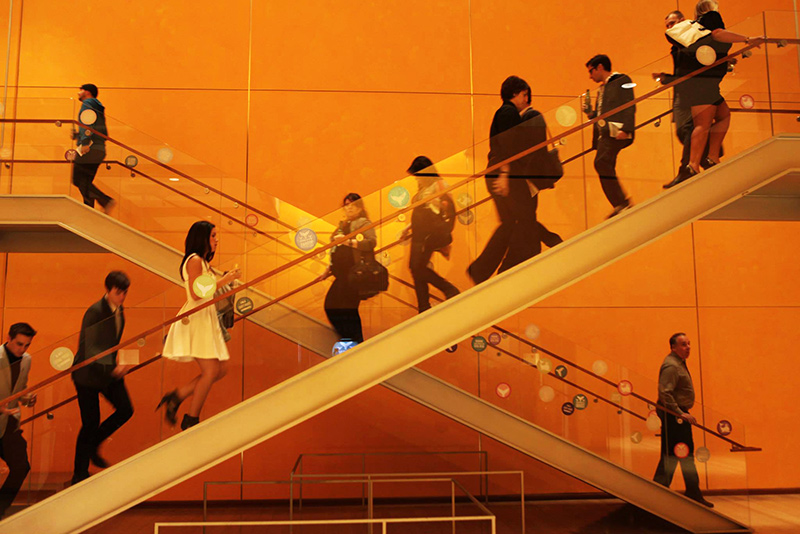 The colorful Shorty Branding Badges were also used as Interactive Photo Booth, which located in the Shorty Award Simulcast Cocktail Party. Guests are invited to interact with the Shorty Awards Top Whale and props, to capture their fun moments at shorty Awards by physical instant Polaroid photos; as well as virtual animated GIF animations which can be to shared via email and social media channels.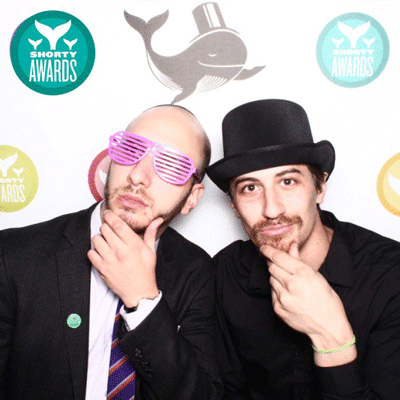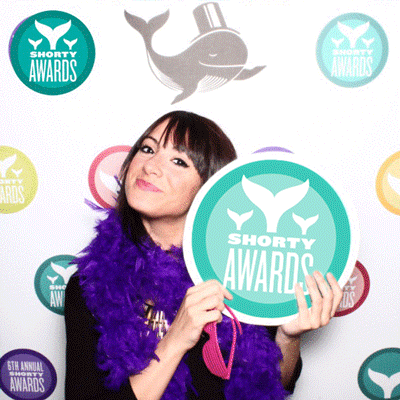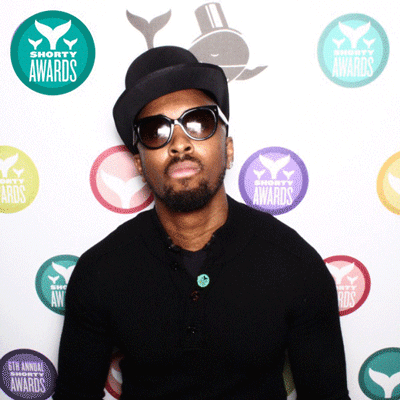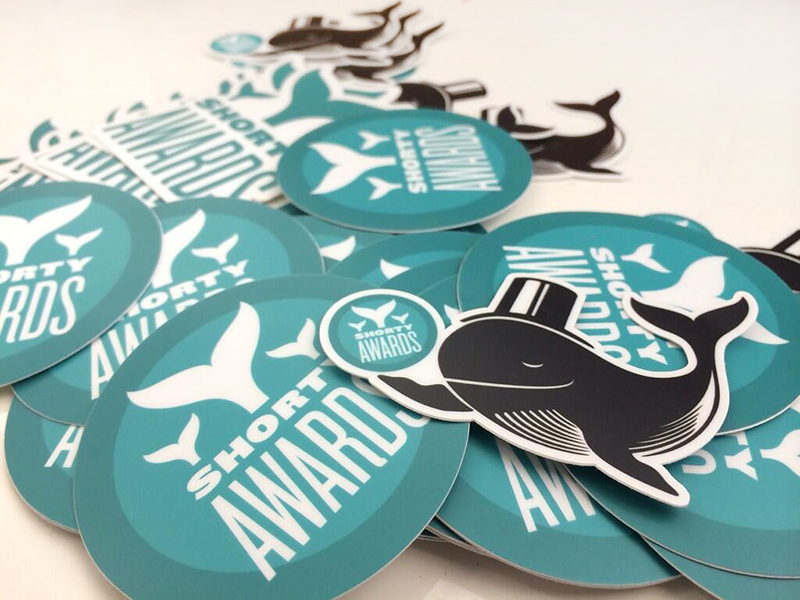 Photo Courtesy: GettyImages & Shorty Awards

© Copyright 2014 Yiying Lu. Contact Yiying
Images on this website are copyrighted & may not be reproduced in any form without my explicit written permission. Thanks.