Visually SXSW 2014: Content is KING
---
Marketing Campaign: Visually SXSW 2014 – Content is KING
I worked directly with 500 Startup portfolio company Visually's CMO Tal Siach and the great team, creating marketing campaign to engage with their users at the 2014 SXSW interactive festival.
The solution is to visualize the popular slogan "Content is KING" into a mascot "KING Visually" – which not only humanizes the brand and gives it a fun and approachable personality, but also provide more opportunities for people at the venue to interact with the brand as a character. The artwork were transformed into T-shirts, stickers, bags and posters as promotional giveaways, as well as being printed as life size props where audiences could take photos of themselves interacting with the brand and spread the word on social media with hashtag "#ContentIsKING" .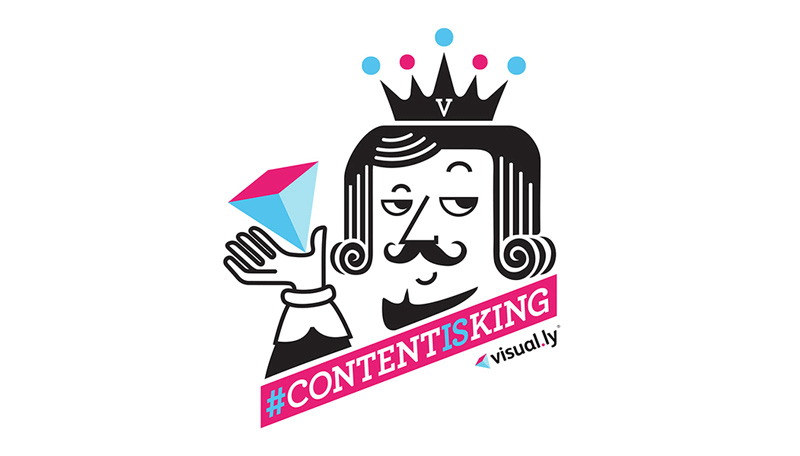 The Birth of King Visually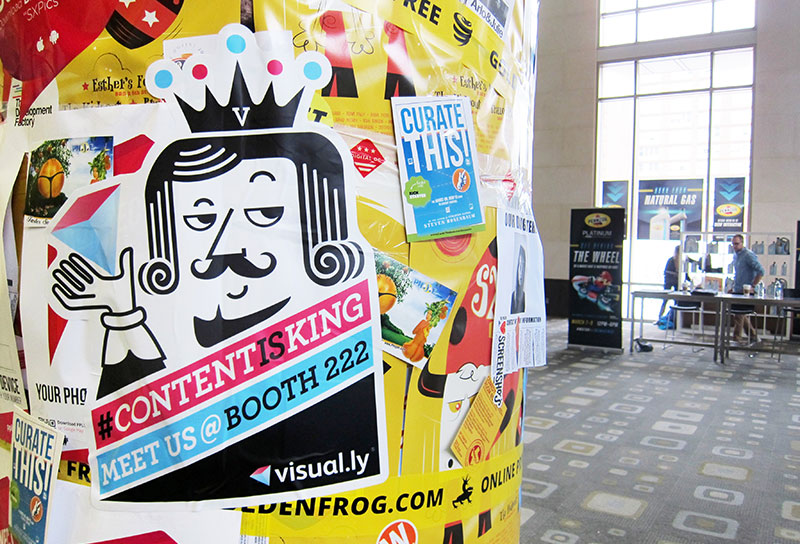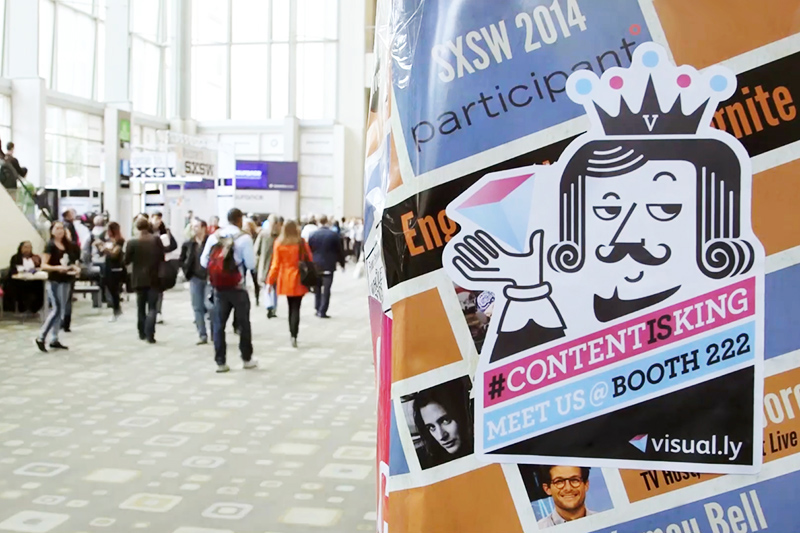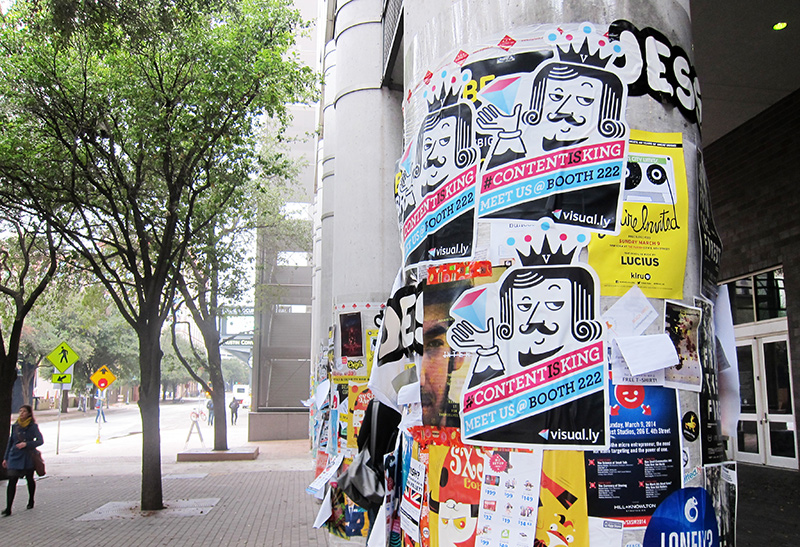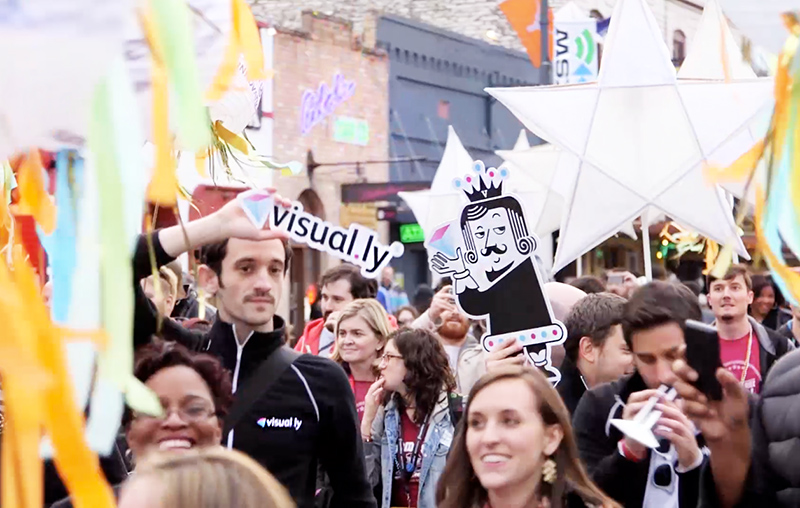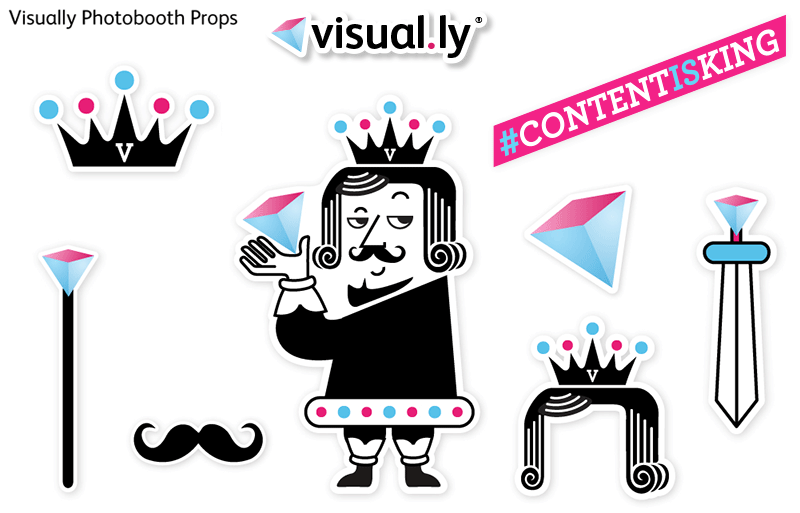 People at the SXSW interactive festival were encouraged to come to the Visually booth, interact with the Visually props for 5 sec,
to create a live Gif animation, which can be sent to themselves and their friends via SMS, email, Facebook, Twitter and Tumblr.
(Below: Team Visually doing a demo)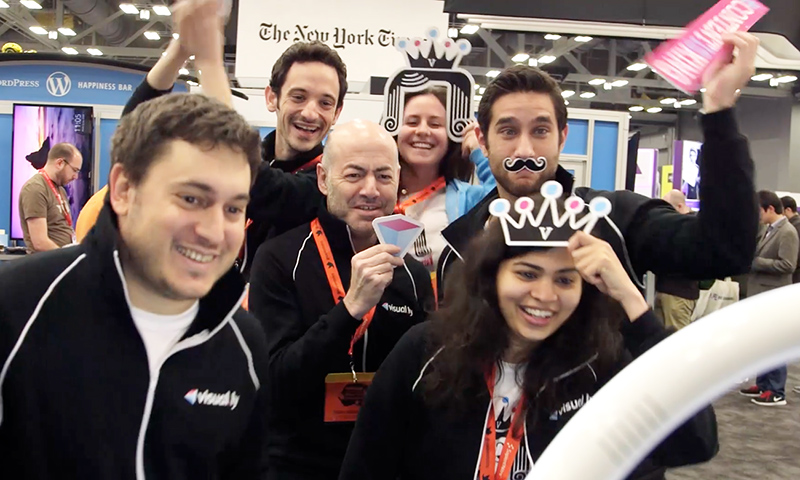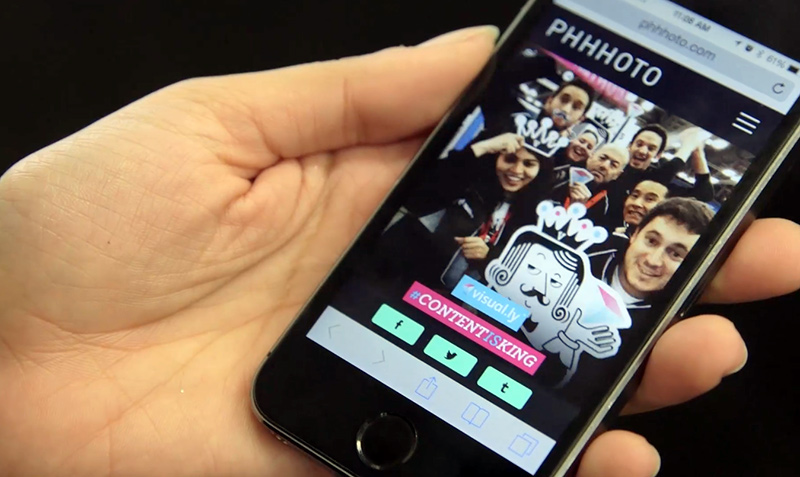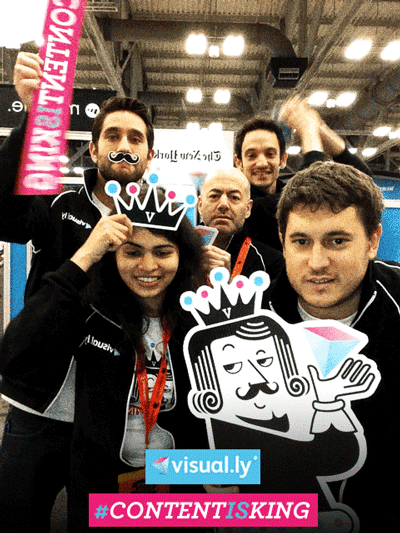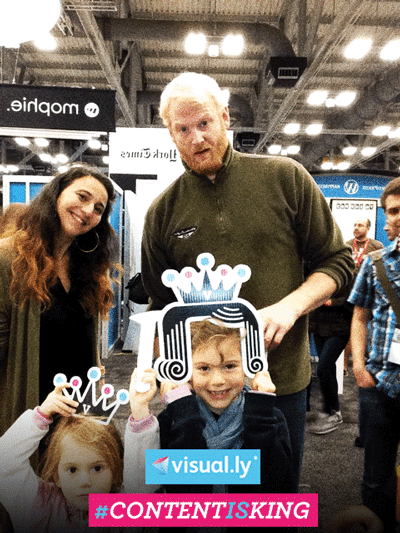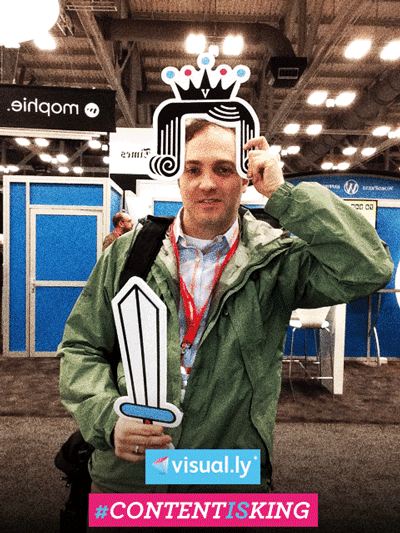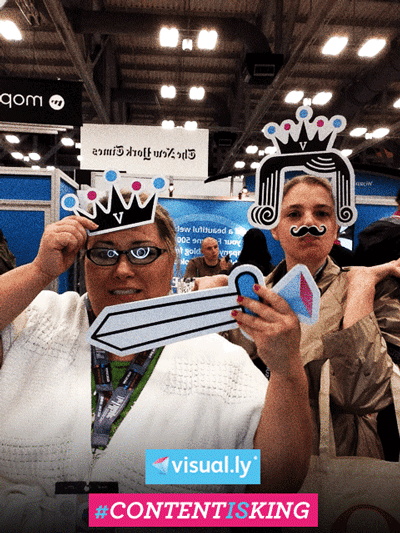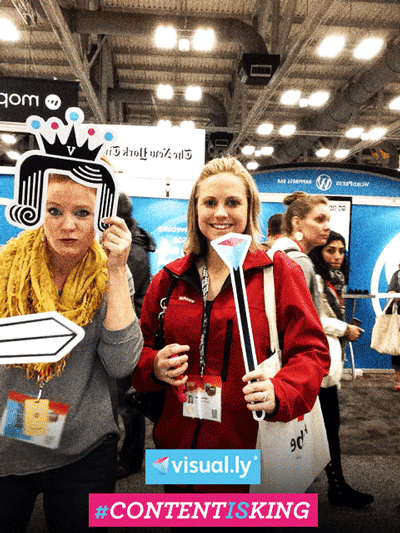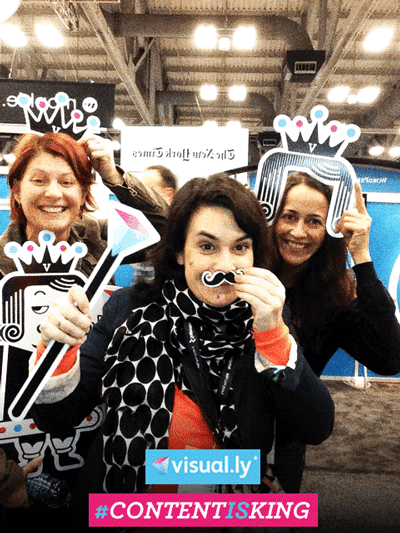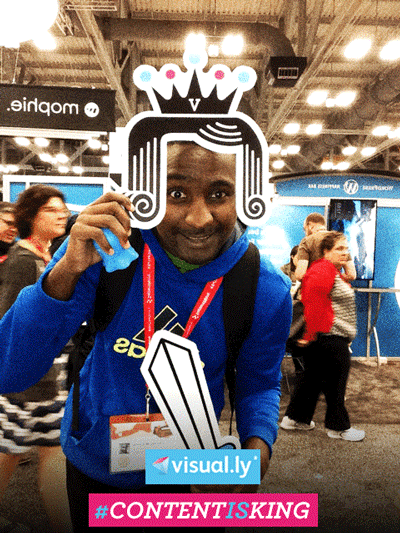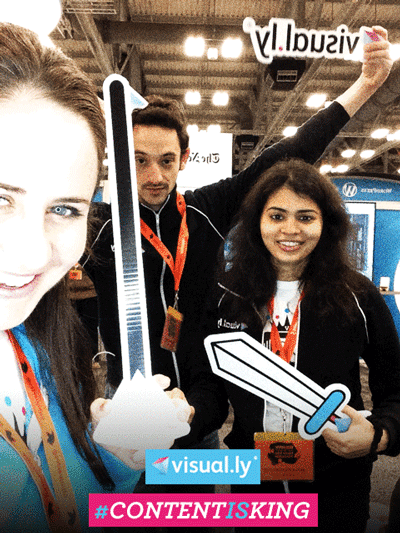 Art work as promotional items (stickers, bags, t-shirts, business cards and so on)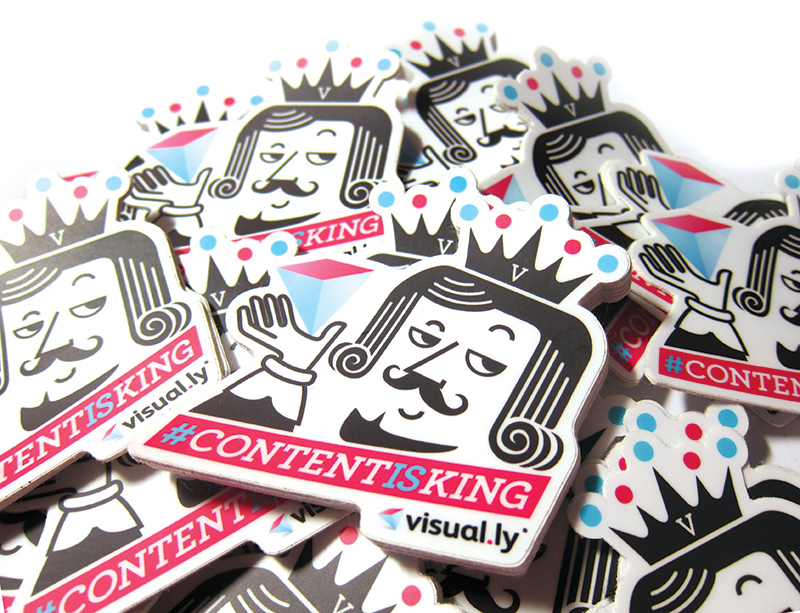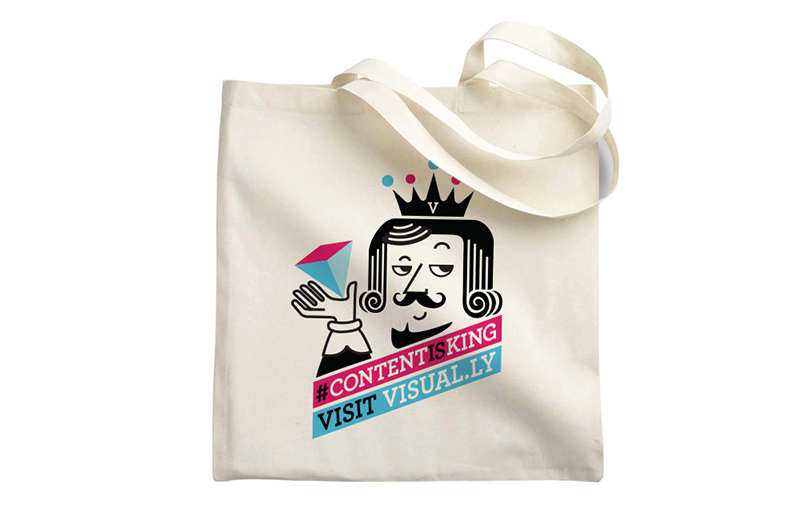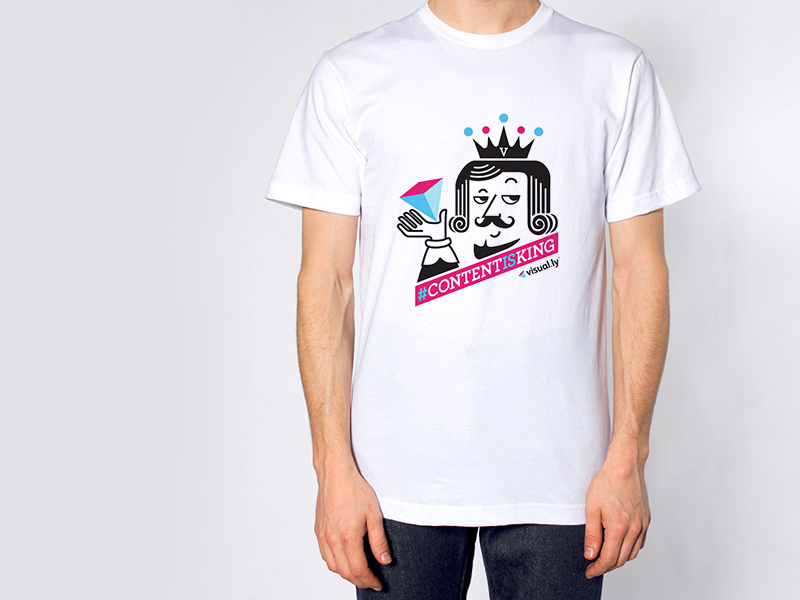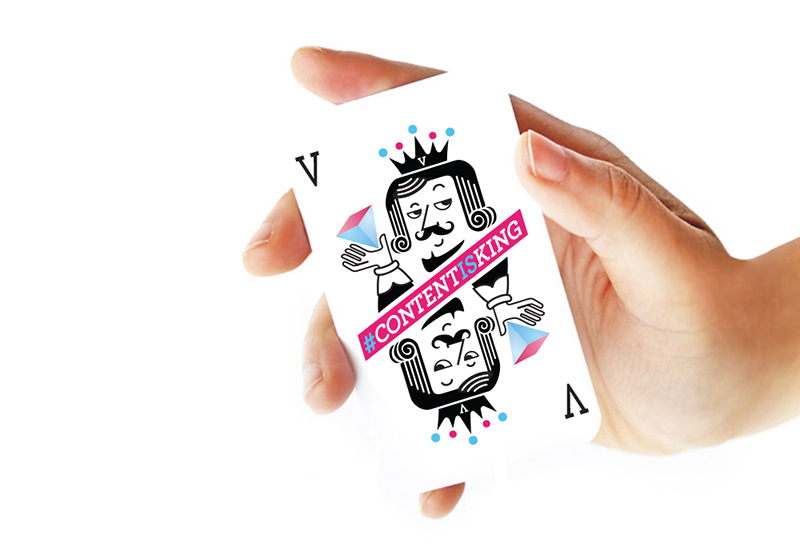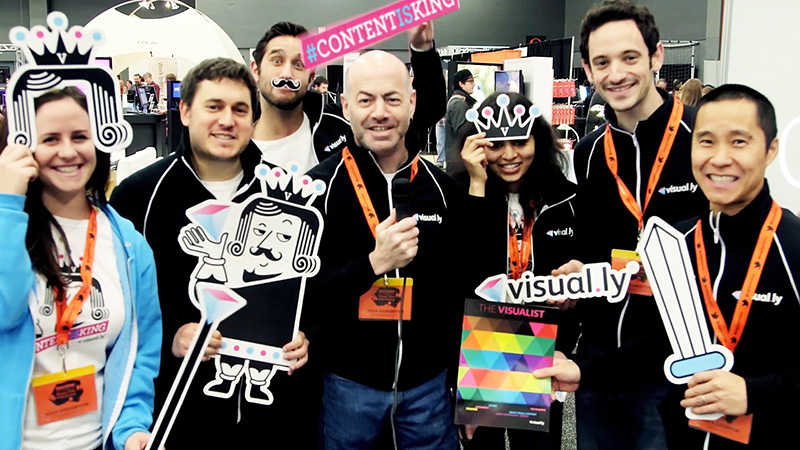 Photo Courtesy:  Jensen Yancey 

© Copyright 2014 Yiying Lu. Contact Yiying
Images on this website are copyrighted & may not be reproduced in any form without my explicit written permission. Thanks.