Lifting A Dreamer (aka. Twitter Fail Whale)
---
Lifting A Dreamer (aka. Twitter Fail Whale)
This piece that would eventually become the Twitter 'Fail Whale' was originally called 'Lifting a Dreamer', and was a personal work – a visual greeting to my friends overseas. In 2002, I had moved to Australia for school, and I kept in touch with a lot of friends that I grew up with in Shanghai – mostly over mail and MSN.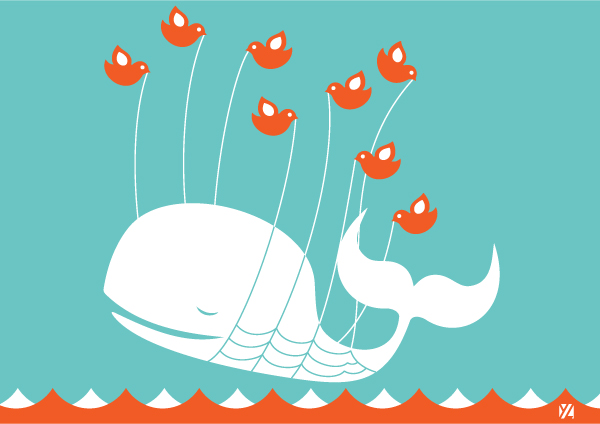 'Lifting a Dreamer' originally featured an Elephant, drawn with pencil! I wanted to create a visual greeting – a visual 'comfort' for my friends back home for all the events that I was missing! I also included this image on my website's homepage, and I would use MSN to send it to friends and family when I could not attend their birthdays and graduations and parties.  I had this giant wish that is so heavy (the elephant), and the birds represented free spirits and good wishes. My favorite artists at the time were Salvador Dalí and René Magritte, along with Japanese and Chinese comics, and this was how I pictured delivering my good wishes to the people that I loved who were far away.
Lifting a Dreamer in 2002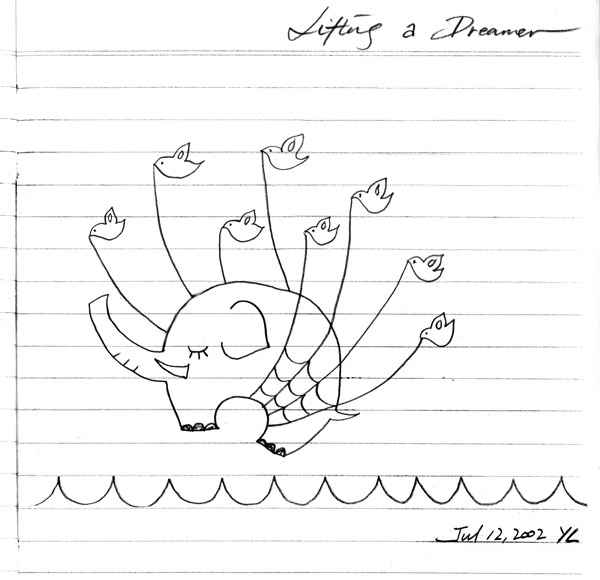 I created different animal images across different mediums for many years – thousands of them.  5 years after creating the original 'Lifting a Dreamer' sketch, I was returning once again to Australia after my exchange study at Central Saint Martins in London, and I created an updated version of my 'birds lifting an elephant' image.   This was in early 2007.   This time, instead of pencil and paper, I created a vector graphic with color and smaller size to send via email. And this time, instead of an elephant, it featured a whale – since I was living in New South *Whales*.   Which as I recall seemed really clever at the time!
Lifting a Dreamer on Twitter (2007 – 2009 color scheme)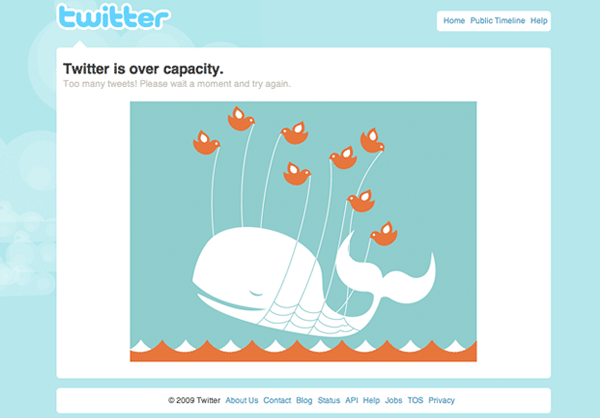 Lifting a Dreamer on Twitter Now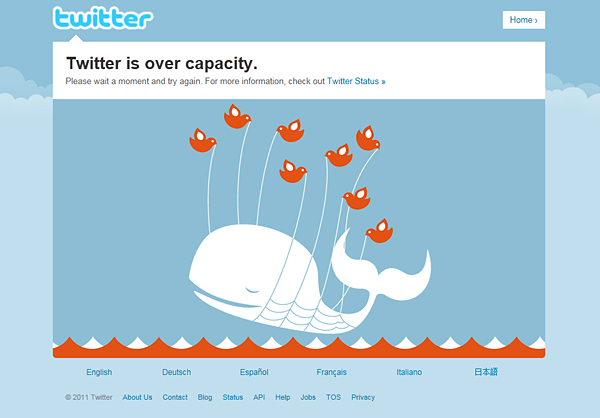 Pale Whale Commissioned by Conan O'Brien for Conan Show on TBS 2011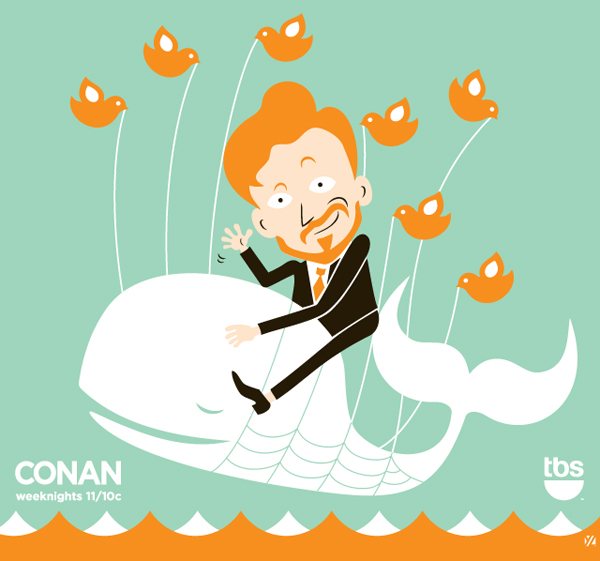 Hoot Owl: Licensed by Twitter in 2009 for their account suspension page.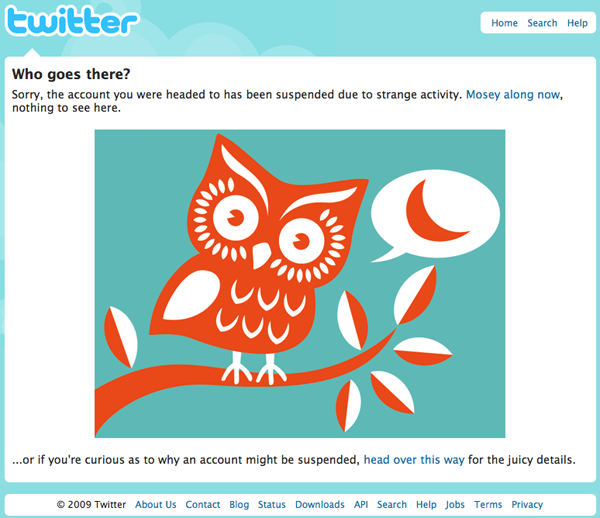 The Female Twin of Lifting a Dreamer "Love Whale"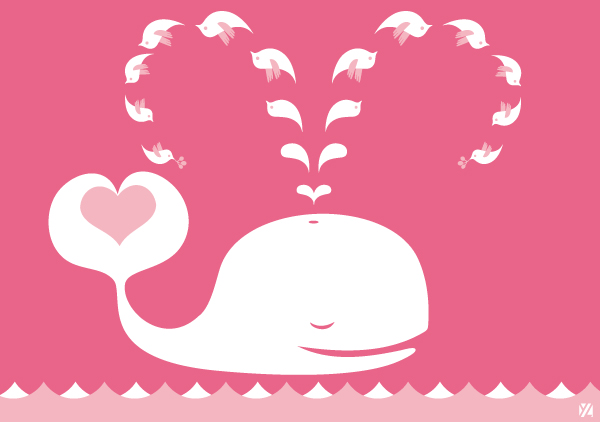 Day Dreamer Whale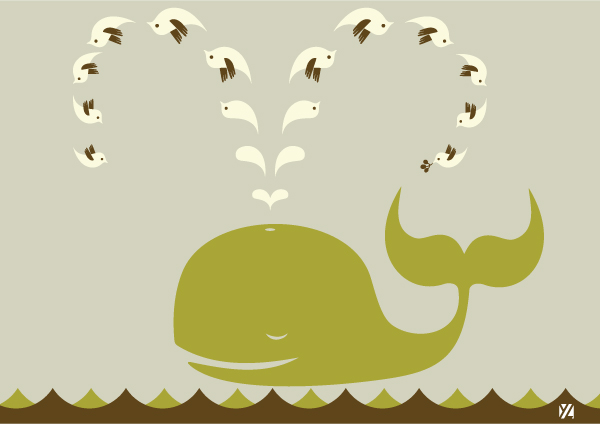 Lifting a Dreamer Elephant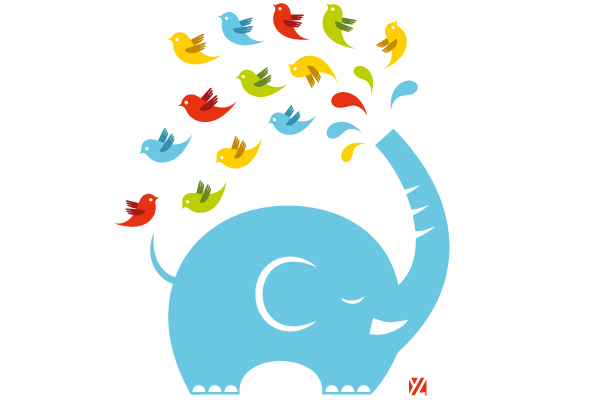 Lifting a Dreamer Whale


Original Signed & Numbered Lifting a Dreamer Print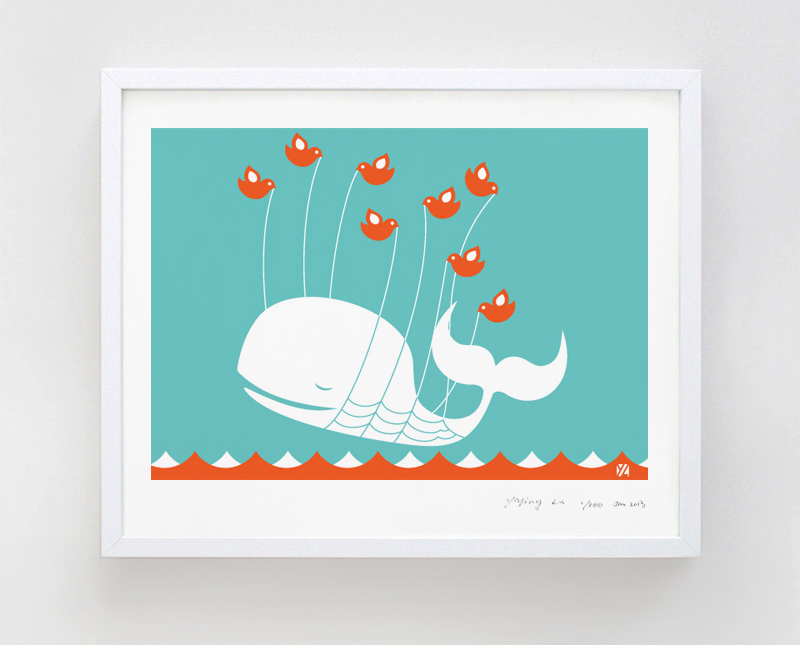 Original Signed & Numbered prints available, please email Yiying if you are interested.


If you are interested to know more of the history of Lifting A Dreamer and Yiying, check out:

© Copyright 2002 – 2013 Yiying Lu. Contact Yiying